Top MMO news March 1, 2016 mainly consists of eSports coverage as Blizzard is ramping up for the StarCraft II and Heroes of the Storm Global Championships. Additionally, Guild Wars 2 is having a month long sale, Livelock reveals a new hero, and Mark Pincus steps down as Zynga's CEO.
Massive Guild Wars 2 Sales in March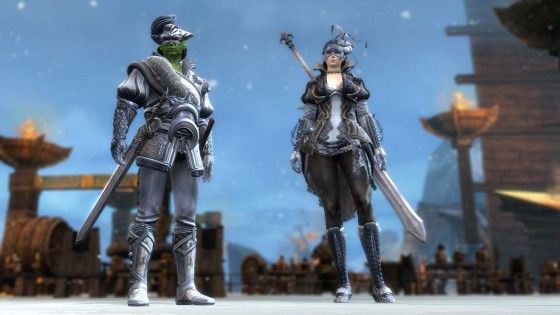 Spring cleaning is in the air and Guild Wars 2 is no exception. Every day in March there will be new sales from the Black Lion Trading Company. Nothing will be off limits, but you'll have to check back every day if you want to grab the good stuff because most items will only be available for 24 hours. Additionally, winter styles are about to go away until next season. The Winter Solstice Appearance Pack; Snowflake Glider; Frost Wasp Logging Tool; any of the Zodiac, Krytan, Primeval, or Profane armor skins; and a selection of headgear skins, including earmuffs will only be available for one more week.
Vanguard Join Livelock
The newest bot to join the Livelock roster is Vanguard. With his incredible stature and massive hammer, he acts as the bulwark of The Few.
"Even larger in stature than Hex, Vanguard shows his presence in the battlefield as he navigates the world in an effort to fight for those who can't. Armed with a massive chassis and powerful hammer, he will be able to absorb massive amounts of damage while also being able to crush the rogue Clusters with one fell swoop."
Livelock is a top-down, cooperative shooter set in a post-apocalyptic universe where machines are in constant battle with one another. It's scheduled to launch later this year for the PC, Xbox One, and PlayStation 4.
North America Prepares for Heroes of the Storm Spring Global Championship
The top eight Heroes of the Storm teams from North America competed this weekend to earn their place at the Spring Global Championship, which will take place in Seoul, South Korea, on April 1-3. Every team fought valiantly, but only two could move on. In the end, Cloud9 and Team Naventic secured first and second place, respectively, and won their share of the $100,000 prize pool.
Heroes of the Storm EU Spring Regional
Looking to join Cloud9 and Team Naventic at the Heroes of the Storm Spring Global Championship, eight European teams will face off this weekend. This event will take place at Intel Extreme Masters Katowice on March 5-6. The top two teams from this event will move on and compete for $500,000 and the honor of being the best team in the world.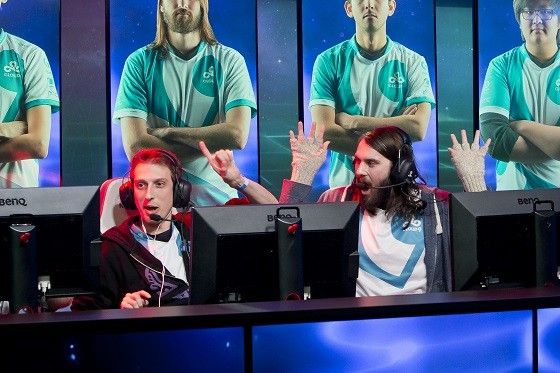 StarCraft II Winter Championship
This week, the first StarCraft II WCS Circuit Winter Championship will also be held at IEM Katowice from March 2-5. The 32 best StarCraft II players from 19 different countries will be competing over four days for a $150,000 prize pool. Furthermore, the winner of the event will be guaranteed a spot at the WCS Global Finals Playoffs, where the title of WCS Global Champion will be on the line.
Xbox One to Become Unified Console and PC Hybrid
It appears that Microsoft wants to end the idea of fixed console hardware and turn the Xbox One into a PC hybrid. Phil Spencer, the head of Microsoft's Xbox division, announced that Universal Windows Applications will merge the two into a single ecosystem. Furthermore, future updates will even allow backwards compatibility with PC hardware and upgrades. This could drastically shape the future of consoles into a device that can be upgraded instead of replaced.
"In other [consumer technology] ecosystems you get more continuous innovation in hardware that you rarely see in consoles because consoles lock the hardware and software platforms together at the beginning and they ride the generation out for seven years or so," said Spencer. "We're allowing ourselves to decouple our software platform from the hardware platform on which it runs."
Spencer believes that this change will allow for more innovation in the future, increase the capability of consoles, and allow game sharing between PCs and Xbox consoles.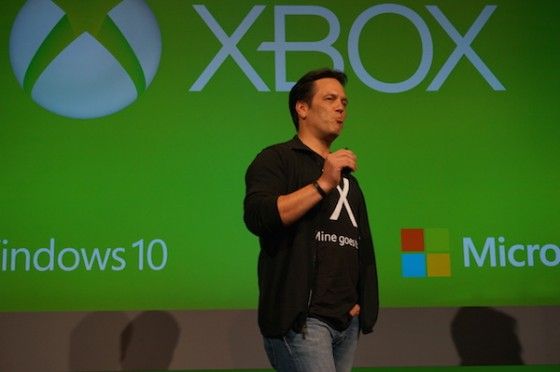 New CEO for Zynga
Former Electronic Arts executive Frank Gibeau will be taking over as CEO of Zynga effective March 7. The current CEO, Mark Pincus, will remain with the company as an executive chairman to develop creative ideas for social gaming.
"We will continue to invest in our talent and build on our empowered, entrepreneurial culture," Gibeau said. "As important, we must commit to a new level of operational excellence with focused execution, engineered hits and strong cost discipline. I'm excited to get started and expect a seamless transition given the progress we've made together over the past seven months. I'm encouraged by our early momentum and look forward to partnering with our teams to build on the progress we're seeing across the company."
Our Thoughts:
This is definitely the week for Blizzard eSports, and things have already proven quite exciting. The Heroes of the Storm North American Spring Regional had a number of very exciting matchups, but the two teams moving on to the Global Championship are definitely the best of the bunch. Cloud9 has been playing together for quite some time, not to mention winning last year's Global Championship, and Team Naventic consists of HotS veterans that are used to high-pressure situations. We can't wait to see what the European teams have up their sleeves and who will qualify to give Cloud9 a run for their money.
Source: ArenaNet, Intel Extreme Masters, Blizzard Entertainment, The Guardian, Gamesindustry.biz
Related:
eSports
,
Guild Wars 2
,
Heroes of the Storm
,
Microsoft
,
MMORPG
,
MOBA
,
RTS
,
Starcraft 2
,
Xbox One
,
Zynga