The Top MMO News: March 10, 2016 is all about the good stuff. We see Sony admitting that Oculus offers a better VR experience than Playstation, while implying that the pricing may well be lower, Ubisoft announcing The Division's huge success, a new multiplayer FPS in Mirage: Arcane Warfare and some fantastic updates for Final Fantasy XIV and World of Tanks. Let's take a look!
Sony Admits Oculus Offers Better VR than Playstation VR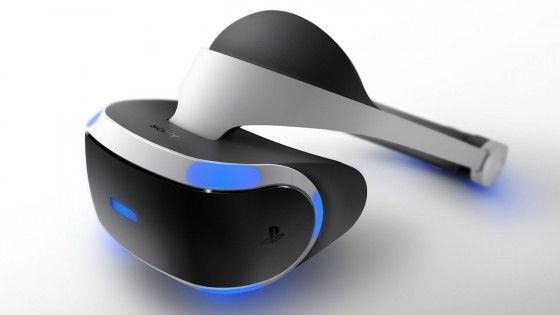 In a recent interview, Sony has stated that Oculus offers better VR than Playstation VR will, but that consumers must remember that there is a significant price difference. Playstation executive vice president Masayasu Ito said that ""If you just talk about the high-end quality, yes, I would admit that Oculus may have better VR. However, it requires a very expensive and very fast PC."
The argument is certainly valid; with the Oculus not only coming in at $599, but also requiring a powerful PC which is no small expense, a cheaper alternative certainly will find receptive buyers. While the price point for the Playstation VR has not yet been announced, the fact that Sony Worldwide Studios president Shuhei Yoshida has said that he believes the price for the Oculus to be quite high for a VR headset certainly indicates that the Playstation VR will cost less. Add in the fact that the Playstation VR requires only a Playstation 4 to run, and not an expensive gaming PC, and the lower priced alternative becomes even more attractive. The other competitor in the high-end VR market, the HTC Vive, comes in at an even higher price point than the Oculus, at $799.
The Division Is The Fastest Selling Game In Ubisoft's History
Ubisoft have announced that Tom Clancy's The Division has sold more copies in the first 24 hours of its shelf-life than any of their other titles, and yes, that includes the likes of Assassin's Creed and Watch Dogs. In fact, the studio goes so far as to boast that The Division is now among the four fastest-selling new IPs in the history of the games industry, three of which they are responsible for (the fourth being Destiny, of course). Ubisoft's CEO Yves Guillemot had this to say:
"This is a momentous day for Ubisoft, but more importantly it marks the start of millions of players' enduring engagement in The Division's game world, which we are confident they will love."
Chivalry: Medieval Warfare Creators Announce Multiplayer FPS, Mirage: Arcane Warfare
Torn Banner Studios, the makers of Chivalry: Medival Warfare have announced their latest title, a magic based FPS called Mirage: Arcane Warfare. As the name would suggest the game takes place in a desert setting with Arabian and Persian inspired themes. It is slated for release on PC through Steam later this year and is being created using Unreal Engine 4. To celebrate the announcement Torn Banner has released an all new blood and gore filled trailer. Check out the gameplay trailer below.
New PvP Mode "The Feast" Is Now Live In FFXIV
Slated as a part of Final Fantasy XIV's Gears of Change update, The Feast introduces an all new PvP mode to the MMORPG's Wolves Den, so as long as you have this unlocked, you can dive in right away. The main objective of The Feast is to steal your opponent's medals within teams of either four or eight, the more medals you hold, and the longer time goes by without a KO, the more damage you will do.
The Feast also introduces a ranked PvP system to FFXIV for the very first time. Currently the new PvP mode is in a pre-season period, giving players a chance to become familiar with the new system, but the first season will begin with patch 3.25, with the top competitors to earn special rewards at the end of the season.
The patch notes for this update can be found here.
World of Tanks Upgrades Sound and Physics For a Better Player Experience
Wargaming have released update 9.14 today for World of Tanks, seeing improvements to sound and physics, as well as the introduction of 24 HD models of favorite vehicles and the new Ravaged Capital map for Rampage mode, dropping players into the heart of World War II era Paris.
The improved physics will allow for vehicles to drive even more realistically than before with sharper turns, allowing Commanders to quickly change direction and control turning radius during movement. Basically, tanks are now more maneuverable which should create a more enjoyable experience for players.
World of Tank's upgraded sound effects see tanks come to life with deeper sounds than ever before, now utilizing between 10 and 30 distinct sound sources recorded from authentic vehicles on actual proving grounds.
Our Thoughts
A good mix of news today! We've got some VR news that indicates Sony's pricing on the Playstation VR could well be lower than we have seen from the likes of the Oculus and the Vive, despite being lower in specs though that's a realistic fact anyway considering the crazy high specifications for its competition. The new multiplayer FPS Mirage sounds like it could be fun. We're seeing an awful lot of arena-based shooters at the moment, sure, but of course we don't yet know what each one will bring. And of course, it's great to see Ubisoft's success with The Division and some great updates for PvP players in FFXIV and World of Tanks Commanders! Great news all around.
Related:
Final Fantasy XIV: A Realm Reborn
,
Mirage: Arcane Warfare
,
MMO
,
News
,
PvP
,
Shooter
,
The Division
,
Ubisoft
,
Update
,
Virtual Reality
,
World of Tanks