The Top MMO News: March 11, 2016 is actually full of celebration, so if you're a little low following the EverQuest Next news? Not to worry, there is still plenty of great things going on in the MMO industry! RIFT are celebrating their 5th anniversary with a bang, Blizzard actually patched Diablo 2 for the first time in five years, Elite: Dangerous will be a launch title for the Oculus Rift, TERA is having a sale on subscriptions, and PlayStation headed to the UK to offer the Lionhead staff jobs!
Rift Celebrates 5th Anniversary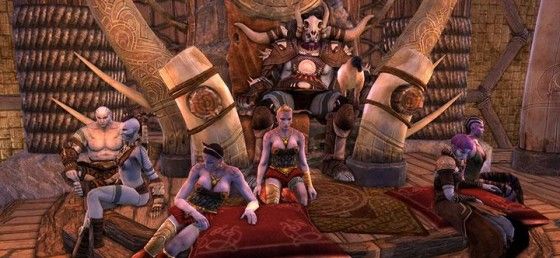 Trion World's popular and acclaimed MMORPG celebrates their 5 year anniversary with events from March 10 through April 5. During this time period, players can earn 5th Anniversary Tickets, which can be used to claim special in-game prizes, by completing zone events, dungeons, Warfronts, and weekly crafting quests. Players can also earn many different special prizes ranging from 5 Year Patron rewards to credit packs worth anywhere from $5 to $100 by climbing to the top of the new leaderboard; players who are interested in a full breakdown of possible prizes and rules should read the official blog post. According to the press release, RIFT's 5 year anniversary event culminates in the launch of RIFT 3.6: Celebration of The Ascended, the next large update for the game.
Diablo II Update 1.14a Is Game's First Patch in 5 Years
In a show of commitment to the 16 year old game, Blizzard has announced the release of Update 1.14a for Diablo II, making it the game's first update in five years; the game's last patch was in 2011. Patch The announcement was made via a post on the official battle.net forums. According to the announcement post, 1.14a "focuses on system glitches introduced by modern operating systems." It also provides an installer for OSX, so Mac users can finally play the game on something other than their old Power series PCs. The announcement also mentioned that Blizzard are working on cheat detection and hack prevention capabilities.
The post concluded with a thank you to the community, saying "There is still a large Diablo II community around the world, and we thank you for continuing to play and slay with us. This journey starts by making Diablo II run on modern platforms, but it does not end there. See you in Sanctuary, adventurers."
Elite Dangerous to be Launch Title for Oculus Rift
The much anticipated space sim Elite Dangerous will one of the official launch titles for the Oculus Rift headset when it comes out later this month. Elite Dangerous will feature cross-platform play for the VR, console, and PC versions of the game, and furthermore, existing owners of the game will receive the VR version for free.
Elite Dangerous will appear on the Oculus Rift store with a brand new version for the launch of the headset, in addition to the current version of the game which is available both on Steam, and directly from Frontier, the game's developer and publisher. The game is also available on Xbox One, and it is compatible with the Oculus Rift's leading competitor, the HTC Vive. No word has been given yet regarding a Playstation release of the game, either for the Playstation 4 console or the Playstation VR.
TERA Elite Subscription Prices Temporarily Lowered
En Masse Entertainment is lowering subscription prices for TERA during the next 11 days. What's even better, players will be able to remain subscribed for the same monthly price after the offer has ended, as long as they remain an active subscriber. Players who are already subscribed will also benefit from the reduction and keep this rate by going into their account management page and locking in their new rate. Along with the price reduction, Elite subscribers will also be offered two 30-day items boosting their character's power.
PlayStation Offering to Hire Lionhead Staff
Lionhead employees will be able to attend a job fair organized by PlayStation on Monday, as Sony is open to taking on some of the laid off Lionhead staff in their UK European studios. Among the UK outfits of PlayStation are Media Molecule, Guerrilla Cambridge and London Studios, all of which are working on PS4 projects.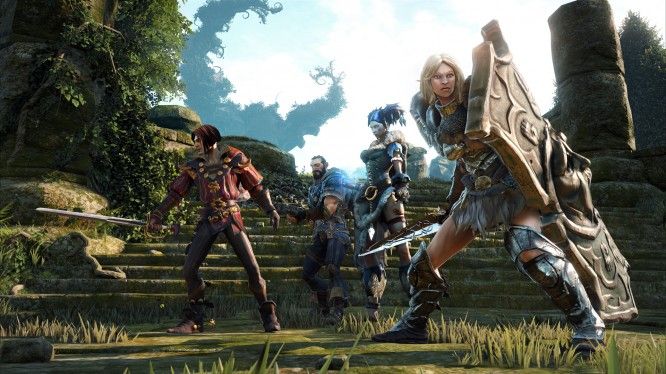 Related:
Elite: Dangerous
,
Event (In Game)
,
Lionhead Studios
,
MMORPG
,
News
,
Rift
,
TERA
,
Trion Worlds
,
Virtual Reality