Top MMO News: March 18, 2016 includes information regarding Black Desert Online's future, updates for Gigantic and Paladins, and a new episode for Star Wars: The Old Republic.
Daum Hopes To Do Monthly Black Desert Online Updates
A community Q&A session with developers behind Black Desert Online revealed that Daum Games hopes to be able to release small to medium sized monthly (or near monthly) updates for the game. They also discussed a large amount of other information about the launch and the problems they have faced. The team never imagined that the game would be as immensely popular as it has become; they are looking at significantly expanding the size of the development team, and at exploring new ways to communicate with the player base, such as via Twitch or a designated blog.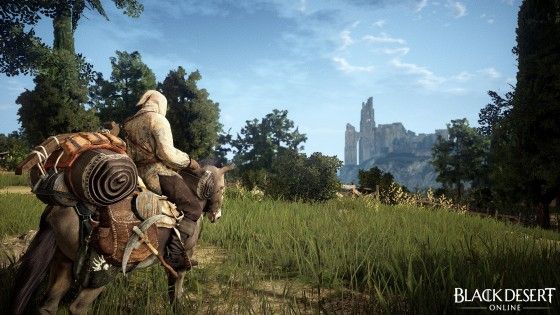 They also mentioned a number of in-game, technical issues, particularly texture problems and issues with certain items, and security issues, such as dealing with gold sellers. Additionally, they hit on the fact that they cannot add features for Western customers alone; whatever they develop must be developed for the game's entire market and released in Korea first. The business arrangement between Pearl Abyss and Daum was also touched on, highlighting the fact that the regions that the game is locked to, as well as the business model, is not entirely up to Daum.
Anyone interested in knowing more can watch the full interview on YouTube, though they should be ready to spend a bit of time doing so; it is nearly an hour long. A helpful summary on Reddit is also available here.
Paladins Adds the Serpent Temple
Patch notes for the Paladins Closed Beta update 19 were recently revealed, and one of the biggest additions is a new payload map. The Serpent Temple map has a setting similar to the Temple Ruins capture point map, but it instead follows a linear path and features many vertical elements. Defenders and attackers will have to adapt to a variety of environments from open landscapes to chokepoints inside the temple.
In addition to the new battlefield, there were various quality of life changes. Map voting has been removed and there are now separate queues for each game mode. This change was made due to the growing number of players, and it will make sure players aren't forced into undesirable game modes.
Finally, there were a number of tweaks and balances to the various characters. The entire patch notes can be viewed on the official forums.
Sony is Developing the PlayStation 4.5
According to Kotaku, developers have leaked information regarding the future plans of the Sony PlayStation 4. With the announcement of the PSVR this week, many have doubted the capabilities of the PlayStation 4 to meet the required specifications for virtual reality. Well, it turns out that Sony might be working on an upgraded rendition of the PS4, which will include a more powerful graphics card and processor that can run games at 4K resolution.
Not much has been revealed about the potential new system, and the PS4.5 is not considered to be the official name either. There's also no information on whether or not existing PS4 consoles will be able to upgrade, or if entire new systems will need to be purchased.
This added power would definitely help power the PSVR, but at what cost? We're already seeing the effects of different game system iterations with the old 3DS not handling new games particularly well. This could essentially force PS4 owners to upgrade, if they want to use PSVR, before a new console generation even comes it.
Patch 5.1 and Double XP for Gigantic
Next week, a new patch is rolling out for Motiga's MOBA Gigantic. In addition to a handful of new features, players will also be granted double prestige and crowns from March 18-21. The team has also decided to head in a new direction for content updates.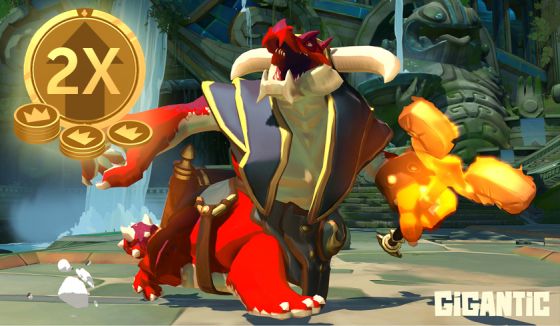 "Within the last few weeks, we decided to start experimenting with a new method of preparing and releasing updates to the Live environment. To do this, we put together a much smaller build focused on fixing issues over implementing new features: what we're calling a "Minor Update," which are small updates built and released between our major game updates."
Patch 5.1:
The "Star" fortune cards now require players to earn 30,000 experience over several matches, rather than earning level 10 within a single match.
Beckett is getting a new splash damage upgrade for her rocket launcher.
Charnok's Detonate upgrades are being rearranged to provide more interesting upgrade paths for the skill.
The Margrave is becoming a little less stunning (har har…but no really, we're lowering the duration of his stuns to give your enemies a chance).
Vadasi's sniper fireballs have had their maximum range reduced as we continue to make adjustments following the big changes in the CBT 5.0 update.
Account age is now factored into the matchmaking equation.
Parties will now receive an artificial "bonus" to their skill level when queuing.
New accounts will be limited to Canyon for the first five matches they play.
The patch is scheduled to go live on Tuesday, March 22.
Star Wars: The Old Republic Announces New Chapter
On April 7, the next episodic adventure for Star Wars: The Old Republic will be available. In Visions in the Dark, players will explore the wilderness within the planet Odessen where they will encounter Emperor Valkorion for the first time since becoming the Outlander. There will be dangers to overcome, dark secrets to discover, and a powerful new weapon inspired by the strongest Force users in the galaxy.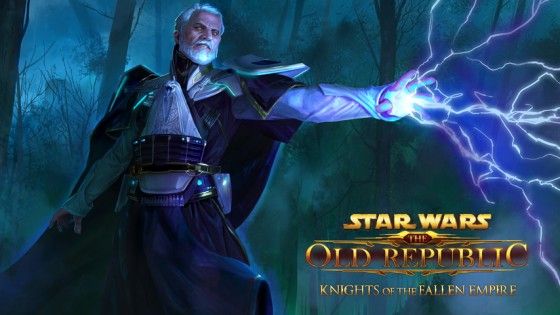 Star Wars: The Old Republic subscription members can access Visions of the Dark for free and those that subscribe by April 1 will unlock a new HK-55 inspired weapon set, which includes HK-55's Sniper Rifle, Blaster Pistol and Vibrosword.
Source: Reddit, Hi-Rez Studios, Motiga, Kotaku, Bioware
Related:
Black Desert Online
,
Gigantic
,
MMORPG
,
News
,
Paladins
,
Star Wars The Old Republic