Top MMO news March 2, 2016 consists of Black Desert Online compensation for head start issues, the SMITE PlayStation 4 beta, a new TERA update, and eSports events scheduled for this weekend.
Black Desert Online Head Start Compensation
With Black Desert Online being one of the most highly-anticipated MMORPGs to be released in 2016, there were bound to be a few issue at launch. Unfortunately, there were probably more than expected and they ranged from connectivity problems to characters appearing on wrong servers. Normally, this might not be a massive issue, or at least unexpected, but players paid a premium for that 3-day head start access.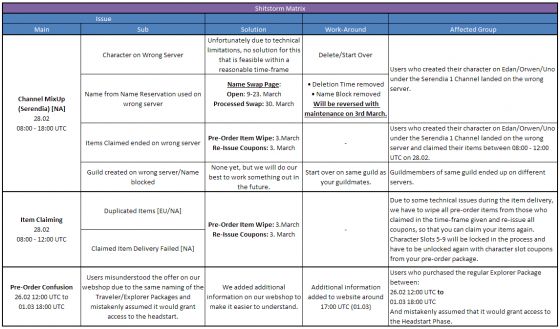 Earlier today, Black Desert Online community manager Jouska posted an official response on the game's forums that detailed all of the major issues experienced and the compensation that players will receive.
"We all know that every game launch is bound to have problems, but this does not negate the trouble and confusion that they cause for everyone. The success of Black Desert and the Community supporting it has been and will continue to be our primary focus because we know without you there would be no Black Desert Online. As such, we would like to extend a token of our appreciation and apology for any and all inconveniences you may have experienced. Below you will find our break down what you can expect."

Compensation items should be delivered by March 3, 2016, and can be found on the Black Desert Online website under "Account Information."
Additional information:
GM's Apology Tier 2 (1 hour): Energy Recovery +1, Item Gain Chance +2,5%, Combat EXP +10%, Skill EXP +10%, Life EXP +10%, HP/MP Auto Recovery +10
GM's Apology Tier 3 (1 hour): Energy Recovery +1, Item Gain Chance +2,5%, Combat EXP +15%, Skill EXP +15%, Life EXP +15%, HP/MP Auto Recovery +15
SMITE PlayStation 4 Closed Beta Begins Today
Starting on March 2, players will be able to gain access to the SMITE Closed Beta for the PlayStation 4. In order to guarantee access, players can purchase a founder's pack. The SMITE founder's pack includes access to the Closed Beta, 400 gems, all current and future SMITE Gods, and two exclusive skins. A PlayStation Plus subscription will be required to access online multiplayer.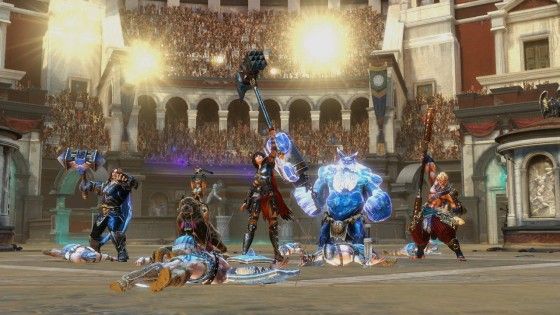 TERA Downfall Update Arrives
The latest update for the MMORPG TERA is now available. Dawnfall transforms the Island of Dawn, initially the starting location for players, into a burning wasteland. There is now a new storyline, daily quests, and BAMs available on the island. Players who complete certain tasks will acquire tokens that can be used for tier 7 and 8 equipment or crafting components. Additionally, the update brings about the Hard Mode for the top-tier dungeon Forsaken Island.
HEX Invitational Finals Begin This Saturday
This weekend, Gameforge and HEX Entertainment are teaming up to host the HEX Invitational Finals live from California. The top HEX players from around the world will be competing for a prize pool of $100,000. The first match will begin at 10:30 am (PST) on Saturday, and the tournament is scheduled to conclude at 6:00 pm Sunday. The entire event will be livestreamed from the official HEX TCG Twitch.tv account.
No Man's Sky Pre-Orders Begin Tomorrow
According to Eurogamer, a recent post on the PlayStation blog detailed the pre-order status for No Man's Sky. Apparently, the game is scheduled to be available for pre-order starting tomorrow with a $59.99 price tag. Many fans were hoping that No Man's Sky would have a more conservative price tag, but with the massive scope of the game it's difficult to argue it doesn't deserve the full retail charge. The game is set to launch in June, but there is still quite a bit that hasn't been revealed including details surrounding future content.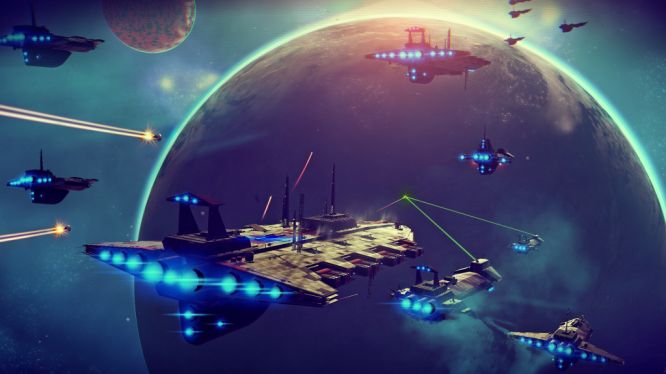 IEM Katowice
The Intel Extreme Masters Katowice kicks off today with the top eSports teams from around the world including: Natus Vincere, Fnatic, SK Telecom, Tempo Storm, Origen, and Team SoloMid. The event is bigger than ever this year with more games than a single person should be able to follow. IEM Katowice starts things off with Counter-Strike: Global Offensive and StarCraft II on Wednesday, League of Legends and Rainbow Six Siege on Friday, and Heroes of the Storm and Hearthstone on Saturday. This event should give some great insight on who to watch out for with other major tournaments coming up for League of Legends, StarCraft II, and Heroes of the Storm.
Our Thoughts:
The Black Desert Online head start program was riddled with bugs, but it's great to see the publisher quickly responding, accepting the blame, and delivering player compensation. Although it's impossible to get that game time back, or character progress if you were affected by a server switch issue, there are only so many things that Daum Games can do. The fact that they accepted responsibility and are doing what they can to correct the issue is great for transparency, and dwelling on past issues probably won't do any good at this point.
Source: Daum Games, PlayStation Store, Eurogamer, IEM Katowice
Related:
Black Desert Online
,
Counter-Strike: Global Offensive
,
eSports
,
Heroes of the Storm
,
MMORPG
,
MOBA
,
News
,
No Man's Sky
,
SMITE
,
StarCraft II
,
TERA