Top MMO News: March 21, 2016 covers some decent ground, with a Final Fantasy XIV/Phantasy Star Online 2 crossover event announced, crazy high profits for Chinese communication giant Tencent in 2015, a Diablo III player who leveled to 70 in just 33 seconds, a new Bioware IP revealed with nobody noticing, Dara Ó Briain getting a new show on British TV focused around gaming, and a former TERA community manager revealing the true nature behind how studios communicate with their players. Want to know more? Well you better read on!
Final Fantasy XIV Crossing Over With Phantasy Star Online 2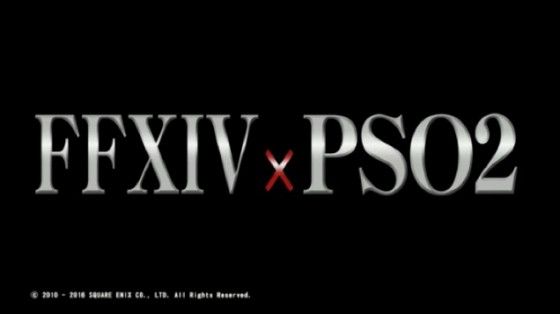 Two of the most popular and beloved of Japanese online games, Final Fantasy XIV and Phantasy Star Online 2, are working together to deliver crossover content to their players. The collaboration was announced at a Phantasy Star Online 2 event in Tokyo, Japan, where it was revealed that the Final Fantasy XIV character Odin will make an appearance in Phantasy Star Online 2 this summer as a boss-type enemy. There is some speculation that the announcement indicates that future crossover-type content may be in the works between the two long-term rival games, but so far, this is unconfirmed.
Source: Kotaku
Tencent Earned $16 Billion in 2015
Chinese communication giant Tencent earned ¥102.9 billion in 2015, which works out to roughly $15.8 billion or €14 billion, and which represents a 30 per cent increase over their earnings for 2014. Of that revenue, ¥21.3 billion was generated by smartphone games; this translates to $3.3 billion or €2.9 billion, and is an increase of more than 50% over 2014's numbers. Total profit for Tencent over the same period was ¥29.1 billion, converting to $4.5 billion or €4 billion, up some 22 percent from the preceding year. These enormous numbers speak to the immense popularity and revenue-generating ability of mobile games.
The balance of Tencent's revenues from 2015 came from their other services, which range from PC client games, to messaging and mobile chat services, to e-commerce and web portals, with their social networking services in particular generating 30 per cent more revenue than they did in 2014. Tencent has stated that their focus in 2016 will be "New and emerging smartphone game genres, via leveraging our PC game experiences, smart phone game player communities, and relationships with leading game developers."
Source: Gamesindustry.biz
Diablo III Mad Leveling Skills… Or Not?
Although we were already aware that leveling in Diablo III was significantly easier with adequate help from friends and game mechanics, this pretty much left us speechless. A Diablo III player used more than just a few of the shortcuts available for leveling faster, and by careful preparation managed to reach level 70 in only 33 seconds. These numbers are pretty crazy and probably required some detailed planning in order to achieve the lowest time. We are wondering if any challengers will come forward with lower amounts of time to follow in the hype! Whatever happens next though, we are really impressed and a little bit envious, as we all know how tedious it can be to level yet another character through content we have already seen so many times. If you simply can't believe this is possible and want to see it for yourself, check out Blacklung's video below:
Source: Kotaku
Bioware's Alistair McNally Revealed the Company's New IP, Nobody Noticed
It may sound impossible, or at least hard to believe, but apparently it happened during last week's GDC! According to BioWare's Senior Director of Creative Development, Alistair McNally, he wore a T-shirt bearing the name of the Mass Effect developer's secret new IP during the event. However, "no one batted an eyelid". This is certainly an unconventional way of making an announcement. If anyone noticed, they might have thought it was some random print… But that matters little now, as GDC attendees, Bioware fans and players everywhere are trying to find photos of McNally in a late attempt to see the famous t-shirt and its revelatory message. We can only speculate for now about what this new IP might be, as possibilities can range between Bioware Edmonton's new "contemporary" game announced two E3's ago, or perhaps a completely new, never-announced project. Maybe Alistair McNally will take pity on Bioware fans and post a photo of his t-shirt? We can only hope!
Source: IGN
New Video Gaming Show Premiering on British TV in Fall
As mainstream British broadcasters take a rising interest in gaming via broadcasts of eSports and small gaming-related shows, we have something new to look forward to. "Go 8 Bit" is airing in Fall this year on Dave, presented by comedian Dara Ó Briain and video game journalist Ellie Gibson, and consists of six sixty-minute episodes. The format is based on a live show in Edinburgh going by the same name. Two teams are challenged to five rounds of "increasingly competitive, hilarious gaming contests", that can range from classics to more modern games, and might even include game-inspired physical challenges. The two teams will feature new celebrity guests for every show and will be led by Steve McNeil and Sam Pamphilon, two comedians that are passionate about video games and who already created and performed the original concept in Scotland. Producers are probably aiming to mix enough geekiness and celebrity factor to attract a wide range of audiences for the show. Nevertheless, we think everyone likes a good game show, and this should prove quite hilarious depending on what the producers have in store for the audience. Who knows, hopefully it might also introduce gaming and gaming culture in a new light to a wider range of audiences. In any case, count us in for the premiere!
Source: Engadget
Former TERA Community Manager Talks About The True Nature of the Games Industry
Tonka, former community manager for the popular MMORPG TERA, has uploaded a video to YouTube in which he speaks out about his experiences in the games industry and the way the games industry regards customers and customer service. Specifically, he speaks out about the ways in which studios devalue their players and community relations, utilize unethical and/or questionable marketing tactics, and seem to design games solely to generate as much revenue as possible, with little regard for the quality of the game or the perceptions of the customers.
Within the video, he states that "Companies frequently and obviously apply community management as an afterthought to their total business plan. When you're creating a product, you also have to consider the customer. This is really not an unusual thought in business, but I feel like it gets lost in the games industry all the time, and especially in MMOs." He also speaks at length about his disdain for marketing tactics and practices; "I am very much against most marketing tactics. I understand why marketing is necessary for the video games industry, but I don't like the tactics that they take. I see it as a necessary evil, but, evil nonetheless."
Related:
Bioware
,
Diablo 3
,
Final Fantasy XIV
,
Financials
,
Industry
,
MMO
,
MMORPG
,
News
,
Phantasy Star Online 2
,
Real Life
,
Tencent
,
TERA
,
TV