Top MMO News: March 26, 2016 confirms that cash shop gifting has been removed from Black Desert Online, Star Citizen receives an alpha update, and Wargaming helps restore an icon Australian tank.
Black Desert Removes Cash Shop Gifting
In an interesting attempt to battle third-party item selling, Daum Games has disabled the gifting of cash shop items. Furthermore, the company says that it will be looking into accounts that have purchased gold/silver/items from third-party websites and will likely be handing out punishments.
Official forum post:
"Dear Players,

Due to abuse and credit card fraud by third parties (gold sellers and others) we will shut down the gifting feature in our cash shop.

All players who purchased items/silver from those services will be inquired and sanctioned accordingly.

Thank you for your understanding.
Kind regards
BDO Team"
Anyone who's been playing Black Desert Online since launch knows that gold spammers have been a massive problem. It's generally rare to see spam-free chat in any of the channels, which means that these companies have to be turning a profit. However, even with this cash shop gifting ban, there doesn't seem to be an end to the gold spam.
Wargaming Restores Australian World War II Tank
It seems that Wargaming is expanding its goal of keeping history alive into the real world. Recently, a restored Australian Cruiser tank Mark 1 (AC1) was transported from Texas back to the Australian Armor & Artillery Museum in Cairns. After its recently revitalization, the Sentinel will be available for the public to view.
"Bringing history alive and making it easily accessible is an endeavor Wargaming is passionate about. We've been involved in great projects like the Dornier Do 17 salvation and the Alaskan-Siberian Air Route commemorative re-creation. Just last year, Wargaming released its tank battle re-enactment video in 360-degree format, putting the viewer right in the middle of a 1941 tank battle with tanks, infantry, artillery and even warplanes. "
The Sentinel was the only mass-produced Australian tank in World War II. In celebration of this accomplishment, the AC1 Sentinel is now available for World of Tanks and World of Tanks Blitz players. They can research the Premium Tier 4 Medium Tank through the British Tech Tree.
Star Citizen Alpha 2.3 Released
Star Citizen players can now access the latest alpha update for the live server through their client launcher. The Alpha 2.3 update includes a variety of bug fixes, balance tweaks, and includes the game's first capital-sized ship hangar. The MISC Starfarer is currently the biggest ship released in the game and can now be boarded.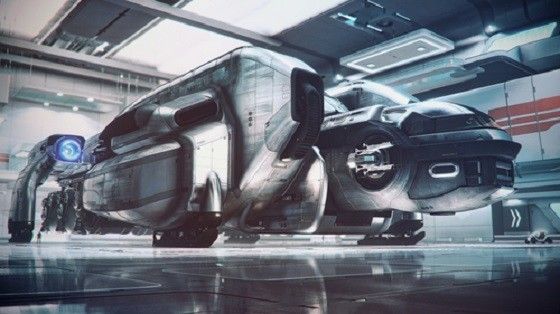 Additionally, the update added flight capabilities to the Xi'An Khartu-al scout ship. For the entire, lengthy patch notes, please check out the official post here.
Capital Wars PvP Mode Coming to Bless
Recently, BLESS had a massive server merge, which is likely to consolidate players for the major upcoming PvP patch. The new game mode will feature assault-style gameplay with one attacking and one defending faction. The attackers will attempt to destroy key structures while the defending side will obviously try to stop them.
Although a lot of hype has been generated around the Unreal Engine MMORPG, there hasn't been a release date or publisher confirmed for a Western version of BLESS. Until then, we will just have to watch and see what happens to the game in Korea.
Source: Daum Games, MMO Culture, Roberts Space Industries, MMORPG
Related:
Black Desert Online
,
Bless Online
,
MMORPG
,
News
,
Star Citizen
,
Wargaming
,
World of Tanks
,
World of Tanks Blitz