Top MMO news March 5, 2016 consists of a Guild Wars 2 AMA overview, WildStar losing a major game designer, a Hearthstone surprise, and updates to Landmark.
Guild Wars 2 AMA Conclusion
If you missed the Reddit AMA for Guild Wars 2 yesterday, we've got you covered. There was a ridiculous amount of information to come out of the discussion. We'll highlight a few key topics, but if you're interested in digging through it all, here's a link to the overview.
One reoccurring question revolved around Hall of Heroes from Guild Wars. This was an incredibly competitive PvP game mode where teams would continue to progress until they reached the Hall of Heroes, which was a three-way team battle. The victor would claim random, but generally decent, prizes, achievement points, and would continue to fight until they lost. So far in Guild Wars 2, there's nothing that really compares.
"HoH was a huge part of my time playing GW1. I was one of the leaders of an HA guild, The Spearmen, and we LIVED there. I have so many fond memories of that game type, I truly did love it.

That said, as a game designer who also worked on HA in the later years, I can tell you that it had a lot of problems as a PvP type. It's easy for us to look back on it with rose colored glasses and reminisce about the good times, but if the conversation turns to why did we not carry it forward, I have to say that its design problems were great and it was time for us to move on. But oh the memories!" responded game designer Linsey Murdock.
Raids were another major topic of discussion. It was revealed that the third wing of the Forsaken Thicket raid already has content in a playable state and the development team is working on the release. Raids will attempt to have a consistent amount of bosses, but there will be some variety. Furthermore, the Forsaken Thicket does not plan to have a final raid boss after clearing the three wings.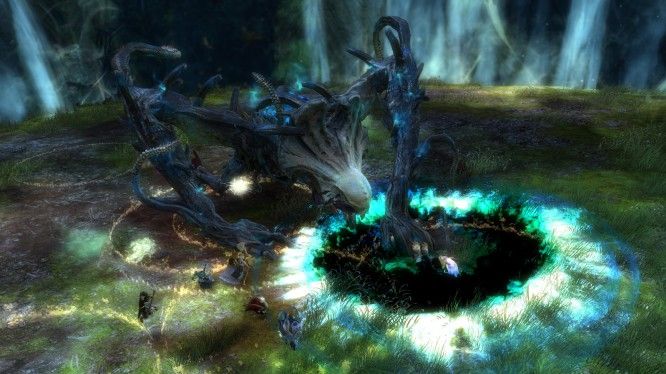 As far as other endgame content goes, the major push is going to be towards fractals. New fractals are being designed and current ones are receiving reworks. Unfortunately, there isn't a full team working on dungeon design, which means no news dungeons are scheduled and the problems surrounding current ones probably won't be fixed.
When asked about the nerf to dungeons and future plans, game director Mike O'Brien responded:
"We didn't need to nerf dungeons like that. But we also don't have a dungeons team to keep dungeons updates. So that's the dilemma.

Guild Wars 2 is a big game with a lot of dev needs. My personal focus is to ensure that we do a great job of anything we choose to do. I'm all about doing fewer things and doing them better. So we have no current plan to staff a dungeons team; no free developers to staff one with."
Additional topics covered in the AMA include the Heart of Thorns expansion, Legendary items, Living World Season 3, and PvP.
Brett Scheinert No Longer With Carbine
A man who's filled many roles at Carbine Studios over the years is no longer with the company. Brett Scheinert filled positions such as Quest Designer, Lead Dungeon Designer, and Multiplayer Systems Lead, but the general consensus is that he was the heart and soul of WildStar for the community. In a post on Twitter earlier today, Scheinert mentioned that he was no longer an employee but couldn't elaborate at this time.
@WSSesshoumaru I am sorry for the drama my departure is causing =( I also can't really go into the details.

— Brett Scheinert (@Timetravel_Dev) March 5, 2016
It's not uncommon for game designers to frequently transition between studios or begin new careers, but the mood on social media is that this was a one-sided departure. Scheinert and his team was responsible for most of the dungeon and raid content creation in WildStar. There's speculations that the final raid in WildStar has been finished, Redmoon Terror, and that no new content has been planned or the game might be scheduled to shut down. This would explain Scheinert no longer being with the company and the lack of recent datamined content.
Special Hearthstone Announcement Incoming…
…Just not quite yet. Today, Blizzard Entertainment announced that there will be a "special Hearthstone Announcement at the Winter Championship!" The announcement is currently schedule for March 11, 2016 at 10:00 am PST.
"Something inside the Tavern stirs . . .  what could it be? Don't worry – you won't be alone! Our very own Lead Designer Ben Brode and Senior Producer Yong Woo will kick off the weekend of the Americas Winter Championship with an announcement about what's coming next for Hearthstone."
There are tons of things that Hearthstone could announce, but the part about not being alone definitely makes it sound like co-op mode might be right around the corner. However, based on the current timeline, the next expansion should also be announced in the next month or so.
Landmark Claim Updates
It turns out that Daybreak hasn't completely forgotten about Landmark and the game is scheduled to receive a few updates in regards to terrain. First off, there will be new "Landscapes," which were previously called islands. The new addition will be Pioneer Landscapes that are similar to Foundation Museum islands that have flat terrain and lack surface caves.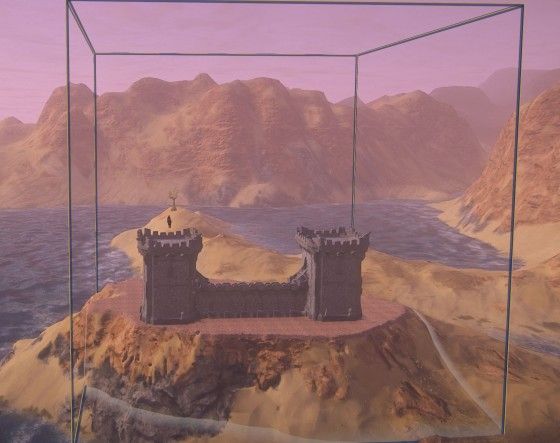 This new terrain is designed specifically for newer players to get the hang of building. Furthermore, new players will start out of with a claim placed on a Pioneer Island. Finally, claim sites will be easier to manage with more standardized sizes. The new claim size will be 525 x 525 x 450 voxels and attached claims will no longer exist.
Our Thoughts:
The Guild Wars 2 AMA provided a lot of insight into what the development team is currently working on. However, most of the discussion resulted in talks about what the team plans to do rather than how. Currently, there are concerns from the community about a lack of things to do in the endgame, and how nerfing gold accumulation, especially in dungeons, has been a problem. The major focus points for the team appear to be Raids, Fractals, and PvP, but there is a large segment of the community not necessarily interested in any of those aspects.
Additionally, things are not looking any better for WildStar. Carbine has been shifting a lot of key positions around lately and the departure of Scheinert has not been received well by the community.
Source: Guild Wars 2 AMA, Reddit, Blizzard Entertainment, Daybreak Game Company
Related:
ArenaNet
,
Blizzard Entertainment
,
Carbine Studios
,
CCG
,
Daybreak Game Company
,
Guild Wars 2
,
Hearthstone
,
Landmark
,
MMORPG
,
News
,
Wildstar