Foxhole Steam Early Access has officially begun, bringing the massively multiplayer top-down shooter to the masses for the first time. Developer Clapfoot has provided some details on the new title, including pricing and gameplay.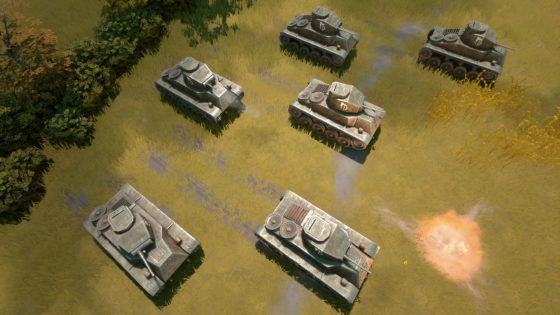 Described by the announcement as "a top down PlanetSide 2 with strategy elements", Foxhole is set in an alternate WWII-esque universe where players must coordinate strategies in a persistent online war. Foxhole offers a bit more than the usual troop combat options, with players being granted the ability to build bases, operate tanks, and run supply vehicles.
According to the game's Steam page, the game in its current state is stable and playable with hundreds of players supported. "There are definitely rough edges in the UI, some bugs, and not much in terms of a tutorial so expect to spend some time learning the game," notes the page.
Final release has not been granted a date, but the Steam page does remark that pre-alpha took approximately a year and players should expect early access to last about as long. Additional development will focus on adding new features such as World Conquest mode, where hundreds of players must battle on a large, unified map for control of territory.
Foxhole is available now at a discounted price of $17.99. More details can be found on the game's Steam page, and a release trailer is available below.
Our Thoughts
A top-down PlanetSide 2, eh? Well, this will either be an engaging bundle of firefighting or an absolute mass of hundreds of individual egos scrambling about aimlessly until a whiff of coordination mistakenly occurs. Either way, Foxhole could be fun. We're certainly curious to see how players take to this new massive online shooter.
Source: press release
Articles Related to Foxhole
Dark and Light Confirms Steam Early Access Date
The Exiled Steam Early Access Goes Live
The MMO Alpha and Beta List: July 21, 2017
Related:
Foxhole
,
MMO
,
News
,
Online Shooter
,
Steam Early Access