The online team-based strategy game has started to advance one step closer to its full release. Total War: Arena closed beta testing has officially kicked off, bringing commanders three factions and ten leaders to command.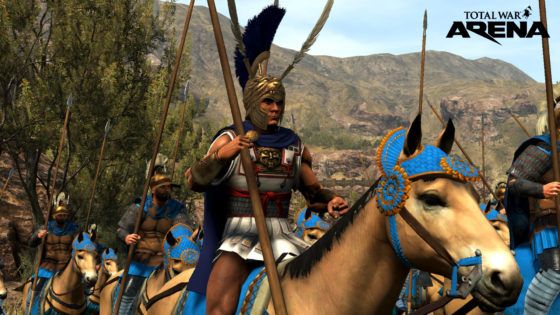 The closed beta will feature the Romans, the Greeks, and the Barbarians, along with iconic historic leaders such as Alexander the Great, Leonidas, and new to the test Boudica. The new leader's arrival introduces a new Tech Tree for the Barbarian units such as War Dogs. Battles can be waged on one of nine different maps from history such as Thermopylae or Hadrian's Wall.
Closed beta is automatically granted to those who have played through the game's alpha test or for those who buy one of several different Founder's Bundles. As of the beta, there is no NDA in place. More details can be found on the game's official site.
Our Thoughts
With the pedigree of the Total War games, we hope that Total War: Arena delivers for franchise fans as well as fans of online strategy games. We're looking forward to seeing impressions from players of this game, so since the NDA gag order has been lifted, feel free to share your experiences below with us.
Source: press release
Articles Related to Total War: Arena
Total War: Arena Receives New Map
Total War: Arena Game Page
The MMO Alpha and Beta List: September 1, 2017
Related:
Closed Beta
,
News
,
Online RTS
,
Total War: Arena