Call it an open beta on a timer. The Total War: Arena beta, which was previously closed, will open to everyone for a week, granting strategy-minded players their opportunity to both try out the online team-based strategy title and help push the game's servers to their limit.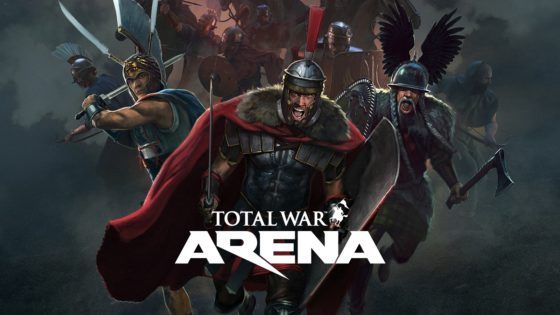 From today, November 24th until Monday, December 4th, anyone can hop into the 10v10 strategy title provided they have a Wargaming account and install the Wargaming.net Game Center launcher.
The open week appears to have no restrictions of any sort and those who do take part will be granted permanent access to the rest of closed beta. Participants will also receive three Premium units as a gift: the Roman Tier 4 Auxiliary Cavalry spear cavalry unit, the Tier 4 Bloodsworn Barbarian sword unit, and the Tier 4 Telesillas Argives Greek spear unit.
"The open week is another exciting step in the game's development," says game director Gabor Beressy in a statement. "We continue to be very grateful to our committed players who have been part of the development so far, and welcome new players to join the growing community."
For everyone involved in the testing, there will also be a variety of boosts to XP and Silver earnings. All of the information about these boosts as well as information on how to access the test can be found on the game's website.
Our Thoughts
It's interesting how the game will only have the beta open for a week but will grant those arrivals access to testing after that. Why not just have a full, "normal" open beta at that point? Regardless, we do hope that the testing provides useful data to the TWA devs and that players new and old have a good time in-game.
Source: press release
Articles Related to Total War: Arena
Total War: Arena Beta Impressions
Total War: Arena Marches to Closed Beta
Total War: Arena Receives New Map
Related:
Beta
,
Multiplayer
,
News
,
Open Beta
,
Strategy
,
Total War: Arena