A new Heroes of the Storm Hero Spotlight video showcases Tracer, a beloved Overwatch character who has lately been added to the popular MOBA Heroes of the Storm. The new Tracer spotlight video reveals that she is a potent and diverse character who will reward players capable of the fast-paced, twitch-based gameplay she requires.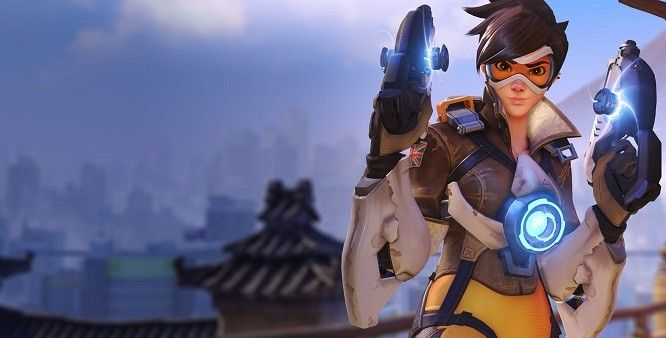 Tracer is intended to be a high skill cap character, and using her to her full potential requires a fair amount of skill in twitch-based gameplay. She will be extremely potent in capable hands, however, and she will be nearly impossible to catch unless she is opposed by characters with instant-cast stun abilities. In addition to her high speed and evasion abilities, her Recall ability allows her to to teleport to safety, out of harm's reach of any incoming AOE or trap, by returning her to whatever location she was in a few seconds before. T
Players who want to know more can watch Tracer's Hero Spotlight video in its entirety below.
Our Thoughts:
Tracer is an immensely popular who has been in the news a lot as of late, with
some of the recent fanfare being rather controversial
. Regardless, she brings a character who is fun and diverse to Heroes of the Storm, and it will be really exciting to see her impact on the game as a whole; based on the Hero Spotlight video, she's incredibly potent.
Related:
Blizzard Entertainment
,
eSports
,
Heroes of the Storm
,
News
,
Overwatch