A report published by a UK trade body appeals to the country's government in order to grow the UK eSports scene. According to the report's findings, the UK is missing out on millions of dollars in revenue as well as myriad tourism and job growth opportunities.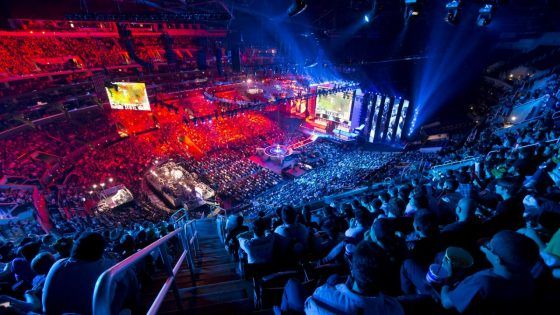 UK Interactive Entertainment (Ukie) are the creators of the whitepaper, which collects data from countries such as South Korea, the US, China and Germany in order to make the case for fostering the UK's growing eSports community. According to the report, eSports is set to have a global worth of $1bn globally by 2019 and describes the UK's current scene as "young but growing".
Ukie's report offers suggestions such as providing greater broadband and 5G internet access, supporting eSports businesses and players when considering policy, and creating a unified strategy to make the country appealing to eSports brands. "The UK needs a strategy to attract big international tournaments and we need Westminster and local government to understand and support the sector," states the report.
Ukie CEO Dr Jo Twist OBE hopes that the report will make an impression on UK lawmakers. "eSports is born out of the meeting of games, competition, fandom, live events, and digital innovation, and so in many ways is the epitome of interactive entertainment," said Dr Twist. "Combining industry commitment with political and practical support both nationally and locally, we can make the UK the leading global destination for eSports."
Our Thoughts
There's precedence here to show how eSports is good for commerce and tourism. South Korea already treats eSports like a sort of national pastime, and the US is slowly beginning to understand the economic impact of continued mainstream eSports growth. Hopefully Ukie's report will help the UK eSports scene to further blossom.
Your Thoughts
Are you hoping that this report will improve the chances of the UK hosting major eSports tournaments? What are your thoughts on the eSports community in the UK? Tell us below.
Source: press release
Articles Related to eSports
The Major Players of The Boston Major
Is Master x Master the Next Big MOBA?
Heroes of the Storm Ragnaros Interview
Related:
Competitive Gaming
,
eSports
,
Industry
,
News