It's been more than 2 years since Hi-Rez's Tribes: Ascend has seen an update and fans are ecstatic. The outline for Tribes patch 1.1 was posted on Reddit earlier this week and it has already received overwhelming support from fans of the franchise.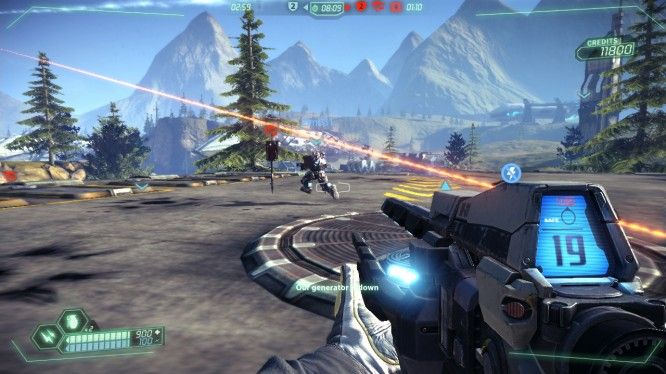 Based on the original hit MMOFPS Tribes series that launched in 1998, Tribes: Ascend tried to create a nostalgic feeling for fans of fast-paced FPS action. Unfortunately, support for the game was short lived and the team working on the game shifted most of its attention to SMITE shortly after the official release. It seems that now, however, Hi-Rez finally has enough resources to take a look at Tribes: Ascend again and make a few improvements.
"With the success of Smite and Paladins, we have more resources than ever in the Studio. We can now afford to go back and improve older game," Erez Goren, CEO Hi-Rez Studios, posted on Twitter.
The update promises to bring a number of quality of life improvements in addition to brand new content. A new map is scheduled for capture the flag mode, a public test server is being implemented, and updates to classes and weapons are coming.
Here is a list of updates:
Terminus has been added to the game.
All classes have been condensed to three choices; Light, Medium, and Heavy.
Removed Primary and Secondary weapon equip restrictions.
Added a weapon class system to limit equipping of similar weapons in all weapon slots.
Default items available under the old class system are now free.
Added a looping sound to the stealth pack that is audible for everyone in range.
All instant-fire weapons have had their impulse values removed.
The following weapons have been converted from instant-fire to projectile: Eagle Pistol, Nova Slug Pistol, Sparrow Pistol
All instant-fire weapons have had their impulse values removed.
All shotguns now have a defined shot pattern and spread with no accuracy loss between shots.
This patch might not seem like a massive update, but anything is an improvement for players that have been waiting for 2 years for support. Hopefully, this will mean that Tribes: Ascend will continue to see support in the future and this isn't a one-time thing.
Source: Reddit
Related:
FPS
,
MMO
,
News
,
PvP
,
Tribes Ascend
,
Update