Tribes: Ascend is receiving its first update of 2016 this evening. Patch 1.2 will bring several massive balance changes to the jetpack FPS, including changes to equipment, vehicles and overall gameplay. All the changes are displayed perfectly in Google Docs, and Hi-Rez also released a chart of new weapon values.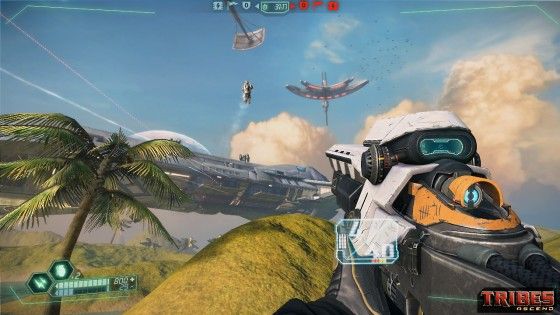 Tribes: Ascend's lead developer Sean McBride took to Reddit and stated that they'll be upgrading the game starting Thursday, January 28th 2016 at 10:00 AM EST (5:00 PM CEST). The update will take approximately 3 hours, but it could always turn out to take longer, or perhaps even shorter.
Some important changes include the votekick only requiring 35% of all players in a server to vote "yes" to pass. Previously, you required 70% of the players to vote "yes" to make it pass. Why the change is so massive we do not know, but it'll certainly impact the game heavily. Vehicles are now generated on a team wide timer as well. At the beginning of the round, the vehicle timers will start. Once each vehicle's timer has completed, 1 vehicle is generated up to the limit per vehicle type. No more vehicles will be generated until it is destroyed and it is below the limit again.
Make sure you take a look at the full patch notes before you dive back into Tribes: Ascend tonight or tomorrow, so that you're as properly prepared as possible.
Our Thoughts
After receiving its first update in two years back in December, Tribes: Ascend is finally back on track with its updating schedule. Let's hope Hi-Rez can keep this up, because Tribes: Ascend deserves the attention, especially considering the great community that supports it each day.
Source: Rock Paper Shotgun
Related:
Hi-rez Studios
,
News
,
Sci-Fi
,
Shooter
,
Tribes Ascend
,
Update