After ironing out bugs and balance issues during the Steam early access period, Hanmarusoft is announcing the Trinium Wars Steam commercial launch!
The free to play sci-fi MMO is now officially out of early access and has received a great amount of improvements based on player feedback during this period, the most significant being the change to a F2P model at the end of May.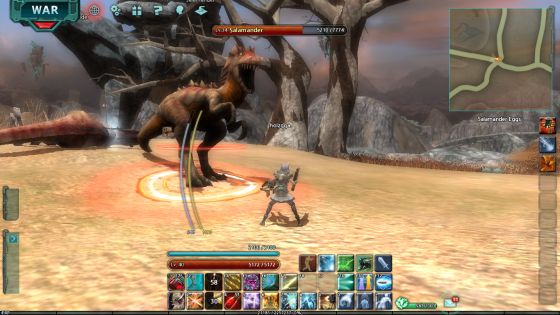 In addition to dungeons and the Battle Arena, players can now discover a new PvP game mode: the Resource War is available to all players of level 30 and will pit them against each other in a continuous fight. The Resource War PvP mode is faction-based and allows up to 1000 players.
To celebrate the Trinium Wars Steam launch, there is a 40% discount on the Deluxe and Collector's Edition of the game. Players buying these special editions will get additional inventory space and access to an "automatic loot system", but also cosmetic bonuses such as an exclusive Steampunk costume and a premium mount.
Our Thoughts:
Going free to play and offering some nice launch bonuses will surely give more players the needed incentive to join the Trinium Wars universe. We'd really like to try the new PvP mode, Resource Wars, and experience an epic confrontation, and what better time than now?
Source: press release
Recent Articles Related to Sci-Fi MMOs
Edge Case Games Makes Fractured Space Free To Play
Star Crusade Review
Exile Online
Starfall Tactics
Related:
F2P
,
Launch
,
MMORPG
,
MOBA
,
News
,
Sci-Fi
,
Steam
,
Trinium Wars