An announcement from Trion Worlds today has confirmed that a Trove Chinese release is imminent, a result of a partnership with Chinese publisher 360 Games.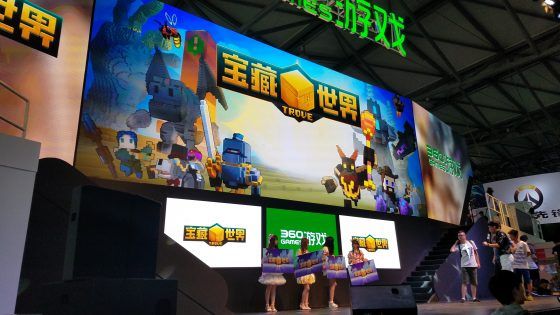 Trove made an impression at last week's ChinaJoy 2016 gaming convention, with the voxel MMO earning a Most Anticipated Games of the Year accolade from the Panoramic Games Awards. Today the details have been finalized to bring Trove to the over 300 million Chinese gamers in a fully-localized form.
"Bringing the game to the huge PC gaming audience in China is a major step in our continued strategy of taking our games to more of the global gaming audience," said Scott Hartsman, CEO of Trion Worlds. "360 Games has already proven to be an adept and enthusiastic publishing partner, and their passion for bringing Trove to China has been really inspiring."
Trove will be arriving to China sometime next year.
Our Thoughts
Trove is a fun and colorful title, and we're delighted to hear that it's been so well-received by Chinese MMO gamers. We're looking forward to seeing Trove release in China and congratulate Trion Worlds in making Trove a little more global.
Your Thoughts
What do you think of the announcement? Are you perhaps one of those in China looking forward to Trove? Tell us what you think in the comments.
Source: Press release
Articles Related to Trove
Trove: Mantle of Power Preview
MMO News Today: April 21, 2016
Trove Releases RIFT Chloromancer Class
Related:
China
,
Global Release
,
News
,
Trove