Halloween is easily one of the bigger holidays to come to MMO gaming, and the catalogue of games from Trion Worlds is certainly no exception as Trion celebrates Halloween in a big way.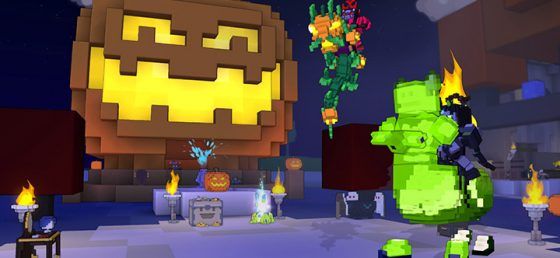 Atlas Reactor's Holo Haunt event is well underway, offering players access to a Holo Haunt Loot Matrix every time a repeatable mission is cleared. These Matrices offer an assortment of Halloween-themed skins, and no Matrix wil drop the same thing twice. The Holo Haunt runs from now until November 8th.
Trove celebrates Shadow's Eve once again as players must enter Pumpkin Lairs located in any Prime Adventure World for Candy Corn drops. These Candy Corns can be brought to the Hub's Shadow Stations to craft Spookytime Mystery boxes. There's also a themed Shadow's Eve hub, new Styles and 11 different mounts. Shadow's Eve runs until November 1st.
Devilian's Festival of the Damned gives players access to candy drops from monsters in dungeons and the open world so long as they're within a five level range of your character. Turning in candy grants special festival treats like a Witch's Broom, a Pumpkin Head and more. Plus, those who log in every day with a level 56 or higher character get one Kavel's Tear per day per account. The Festival of the Damned is on until November 2nd.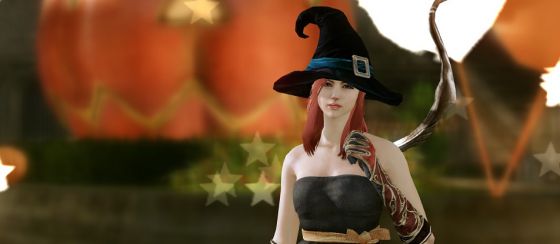 ArcheAge brings Hallowtide, bringing the end of PvP hostilities in Two Crowns and the Solis Headlands during the span of the event. Those who partake in the festivities earn Tokens that can be traded in for a variety of spooky rewards. Hallowtide will flow until November 9th.
RIFT's Autumn Harvest rips open the Planes of Autumn Harvest across Telara and brings an assortment of ghoulish mounts, clothes and more in-game and in the store. The Harvest runs until November 3rd.
Finally, Defiance unleashes Hulker Hell, an event that gives owners of the Arkbreaker DLC the ability to summon the Drag Me to Hell Arkfall. The in-game store is also offering new and returning vanity bundles and costume packs. Hulker Hell runs amok until November 7th.
Our Thoughts
Whew! That is a LOT of Halloween goodness! The variety of treats offered to players of Trion's games is pretty impressive to say the least. We are big fans of this time of year, especially since it tends to bring some of the more interesting things to the MMO genre!
Your Thoughts
Which Halloween-style event have you enjoyed? Have you collected all of the goodies you wanted? Share your thoughts with us below in the comments!
Source: press release
Articles Related to Halloween Events in MMORPGs
The 5 Best Survival Games to Play on Halloween
Scariest MMO Moments
The Tyrian Chronicle – Halloween in Guild Wars 2 is Mandatory
Related:
ArcheAge
,
Atlas Reactor
,
Defiance
,
Devilian
,
News
,
Rift
,
Seasonal Event
,
Trove