The turn-based strategy PvP game Atlas Reactor is making its first major inroads at the eSports scene with the arrival of the first official Atlas Reactor eSports event, the result of a partnership between ESL and Trion Worlds.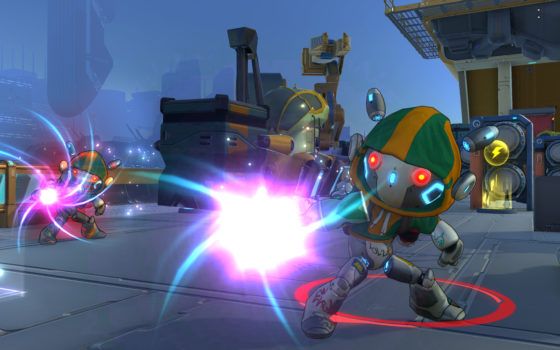 The ESL Go4 tournament will feature the newly-released title. North American and European teams will battle it out among themselves in Atlas Reactor for an $8k prize pool, with cup competitions happening weekly and monthly finals featuring the top eight teams.
The competition was birthed from the popularity of player-run tournaments of the game being played under the ESL Play banner for the past few weeks, according to ESL VP of Publisher Relations Sean Charles. "The community's response to Atlas Reactor's competitive structure has been overwhelmingly positive, so we are happy to help solidify the title in the esports arena," said Charles. "It's always an exciting time when a title shows potential and we look forward to working closely with Trion Worlds to bring Atlas Reactor to a wider gaming audience."
The ESL Go4 tournament will kick off its first cup this weekend, Saturday, November 12th at 2pm EST in NA and on Sunday, November 13th at 8am EST in the EU. In celebration, Trion Worlds will make Atlas Reactor completely free-to-play all weekend from November 11th through November 13th. Teams who are interested in signing up for the ESL tournaments can do so here.
Our Thoughts
With PvP balance and tactical strategy apparent during play of Atlas Reactor, it was only a matter of time before the game made its way in to more official eSports events. We're very excited to see how the ESL Go4 tourney will play out, and hope that the eSports future of Atlas Reactor continues to look bright!
Your Thoughts
Will you be participating in the Atlas Reactor event? Do you want to see the game in more eSports events? Give us your thoughts below.
Source: press release
Articles Related to Atlas Reactor
Atlas Reactor Review
Atlas Reactor Launch Welcomes All with Discounts and Events
Atlas Reactor Interview with Lead Designer Will Cook
Related:
Atlas Reactor
,
ESL
,
eSports
,
News