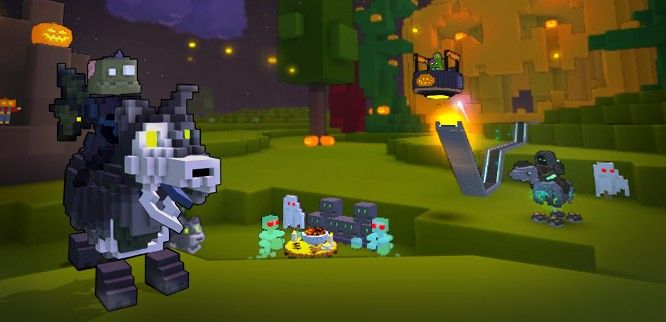 Trove has been quite the hit among gamers since its launch earlier this month. Its pixelated lands are attracting more and more players every day, which has caused a strain on the servers that developer Trion had not foreseen.
Due to hardware issues, Trion was forced to lock and restart their servers on Friday to deal with severe latency while players were connecting. After tracking down a performance-hampering bug on Saturday, Trion was forced bring the servers down to apply a hotfix. Once the hotfix was completed, the servers went back online. The joy was short-lived however, as the authentication servers crashed on Saturday evening.
Trion has sent out e-mails offering compensation to players in the form of a free class and three days of patron time for players affected by heavy queues since the launch. You can read the official statement here:
Hi Trovians,
As you might be aware, we had an overwhelming response to the launch of Trove. (It overwhelmed us personally and emotionally, and it also overwhelmed our servers!)
We know you just want to play our game and that you put up with a lot in order to be able to get in. We appreciate that, and wanted to let you know that since launch we've increased our player capacity 400%. This puts us well above our peak usage times, with room to spare.
Now that things are more stable, and more playable, we wanted to give you all a little something as thanks for bearing with us. These should show up in game in the next 24 hours, or so:
1 Free Class: You'll get a non-tradable Class Coin which is good for any current or future Class unlock.
Patron Time: You'll get 3 days of Patron Time, as well as 3 additional days if you've made a real-money purchase. Anyone with active Patron benefits will have the extra days added to your total time.
Thanks again for playing Trove. We'll see you in-game!
– Avarem
Source: Trove Official Statement
Related:
Developer
,
MMORPG
,
News
,
Trion Worlds
,
Trove