For the sixth year in a row, Trion Worlds will be joining in the Extra Life charity drive initiative as they look to raise money for Children's Miracle Network Hospitals.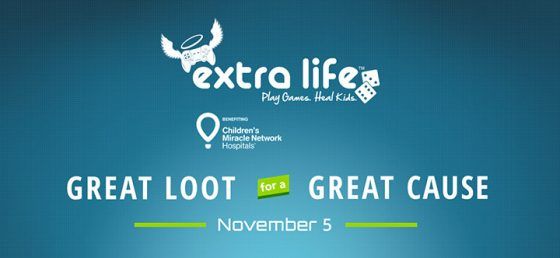 The Extra Life 24-hour streaming marathon run by the Trion Worlds Community Team will feature the full lineup of the company's games including Devilian, RIFT, ArcheAge and Atlas Reactor. The stream promises special guest stars as well as showcases of Creator Program streamers. Collectively, the company has raised over $300k for the charity and hopes to break new ground this year.
The Trion Worlds Extra Life team is open to registration for those who want to join in, with information about prizes and plans for reaching donation milestones to be announced in the coming weeks. If you'd like to support the stream's efforts, you can tune in to the Trion Worlds Twitch channel on Saturday, November 5th. Details on the charity drive can be read here.
Our Thoughts
We adore Extra Life and its mission to help the Children's Miracle Network Hospitals, and we double-adore Trion Worlds's continued support of the charity. Six years is nothing to balk at, and we hope that this year's drive will raise a lot of money. Give them your support!
Your Thoughts
Will you be offering your support to the Trion Worlds Extra Life team, or are you already supporting another team? Are you participating in Game Day yourself? Share your thoughts with us below in the comments!
Source: official site
Articles Related to Trion Worlds and Extra Life
Extra Life Charity Breaks Records
Trion Celebrates Halloween Across its Entire Lineup
PAX West: Interview with Trion Worlds CEO Scott Hartsman
Related:
Extra Life
,
Livestream
,
News
,
Trion Worlds