Fans of MMORPGs and voxel building games have a new title to possibly call home with the official start of the Trove console launch. The cute cubist MMORPG has arrived on both PS4 and Xbox One as a free-to-download title.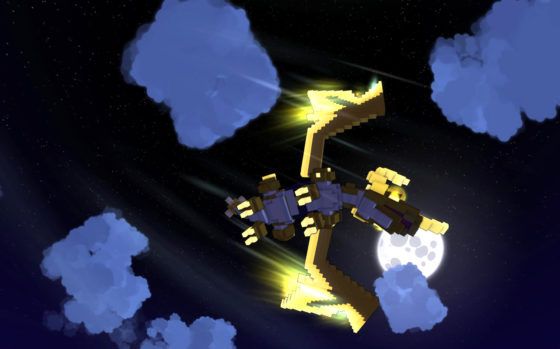 According to the announcement, the open beta for Trove proved to be very successful, with nearly five million people building thousands of worlds over the course of tens of millions of hours. Trion Worlds CEO Scott Hartsman said in a statement that the company is "sincerely humbled by the outpouring of excitement and enthusiasm" shown during the phase.
Trove's console launch brings 14 unique classes such as the Shadow Hunter and Candy Barbarian, the ability for players to build their own unique worlds, character customization in the form of weapons, hats, mounts and wings, and multiple, fully destructible realms to explore varying from mountain ranges to ghost ships.
An invitation to the world of Trove can be seen in the trailer below.
Our Thoughts
We're definitely happy for another console MMO's launch, and considering how well-received Trove's open beta appears to have been, lots of other folks feel the same way! If you're still on the fence about whether Trove on console is right for you, be sure to check out our review of the game on PS4.
Your Thoughts
Are you going to be giving Trove on consoles a try? Were you one of the millions counted in the open beta? What were your impressions of the game? Sound off below in the comments.
Source: press release
Articles Related to Trove
Trove PlayStation 4 Review
Trove Announces Dino Tamer at Gamescom 2016
Trion Announces Trove Chinese Release Plans
Related:
Console
,
Launch
,
MMO
,
News
,
Trove