It's a very simple announcement, but one that doesn't really need a huge amount of elaboration; Trove console open beta has a launch date, and that date is tomorrow, December 13th.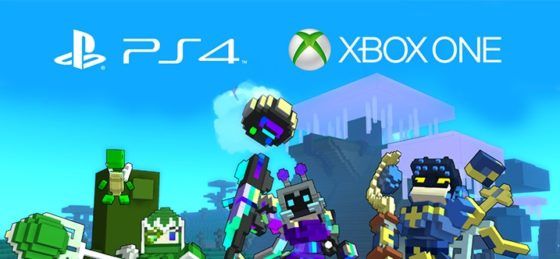 You'll recall that Trove's imminent console arrival was first announced in July. Touting players from over 100 different countries, Trove will bring all of its gameplay elements to PlayStation 4 and Xbox One including its full complement of weapons, mounts, costumes, dungeons, and Worlds put together by other players.
The announcement didn't provide any specifics of what time open beta will begin, and no details have been provided on whether data from the PC version will port over to the console version at the time of this writing.
Our Thoughts
Yay! Trove's voxel sandbox gameplay should appeal to fans of games like Minecraft on consoles, and we love the wealth of features and gameplay that Trove offers to make it stand out from the voxel game crowd. We hope that fans are excited!
Your Thoughts
What do you think about the upcoming open beta announcement? Are you going to be taking part, or will you stay on PC? Which version are you looking forward to? Tell us your thoughts in the comments section below.
Source: official site
Articles Related to Trove
Trove Announces Dino Tamer at Gamescom 2016
Trion Announces Trove Chinese Release Plans
Trove: Mantle of Power Preview
Related:
Console
,
News
,
Open Beta
,
Sandbox MMO
,
Trove