With Trove's official launch date now right around the corner, Trion are holding a Stress Test Party to celebrate the end of the MMO's end of Beta and are pretty much inviting everybody and their cat to come along and push the servers to the limit to ensure they catch as many potential issues as they can before the game officially launches and have some good clean fun.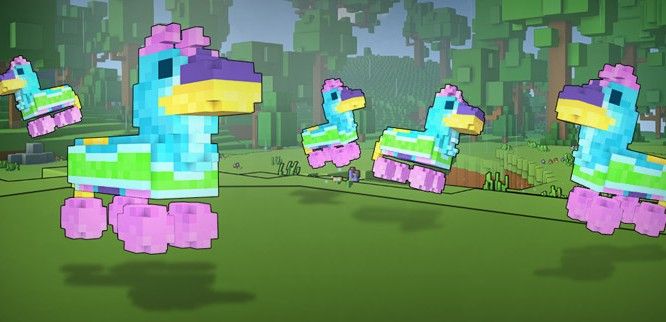 On June 25th between 12am PDT until 11.59pm, everybody is being encouraged to log into Trove to celebrate. Aside from having a bunch of fun, players who log in will receive a Flask Coin which can be used to unlock any Flask or Emblem from the Trove Store, as well as five Piñatas for all Trovians with 30+ Mastery. Don't worry if you struggle to sign in to Trove during the Stress Test Party, as long as you log in, you will still receive your rewards!
Trove will be officially launching on July 9th worldwide after a successful Beta testing period. To sign up and play, head over to the official website.
Source: Trove dev blog
Related:
MMO
,
MMORPG
,
News
,
Open Beta
,
Stress Test
,
Trion Worlds
,
Trove
,
Voxel