We wouldn't hold it against you if you thought that Trove – Trion's voxel builder MMORPG – would remain in Open Beta indefinitely. After all, it's open to all to play and it's already a full game, what more does it need? Just a launch date, really, and Trion Worlds have announced that Trove will be officially launching on July 9th 2015 for the Steam client on PC and Mac with more new content on the way prior to the official launch!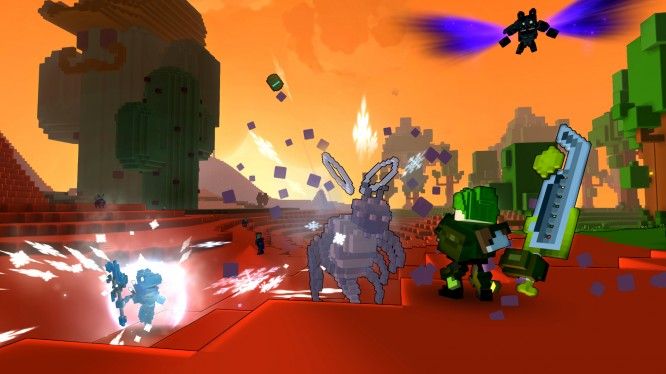 Trove is a free to play online game which combines adventure with creation and destruction within its colorful voxel world which is open for players to explore, craft, and create in.
Upon launch Trove will feature 9 playable classes including the Boomeranger, Pirate Captain, and Candy Knight and in the words of Trove's Game Director Andrew Krausnick:
Why now? To put it simply: it's ready. If you log in today you'll play Trove the way we envisioned it when we set out to make it. There's a ton of classes, massive worlds, a huge variety of activities and collectibles, and a great community. It's time to bring our game to the masses.
There is still more to come for Trove prior to July 9th, however! Trion are planning to add in Dragons, the rarest collection type added to the game yet. Additionally, there will be another new class "FULL of life (and death)", new challenges for the most dedicated of Trove players, the Refer-a-friend reward system, the PvP Beta, a complete UI overhaul, EU adventure worlds, the Steam launch, and a ton of bug fixes and quality of life improvements.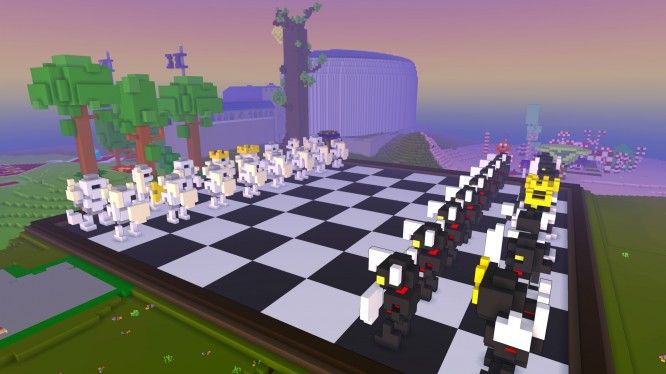 The game already has a solid community behind it and they have been busy building and crafting throughout Trove's Open Beta period. Some of the builds are really impressive and showcase the great and bizarre things that you can do in Trove.
To play Trove for free today, head over to the official website.
Source: Press release, Producer's Letter
Related:
F2P
,
Launch
,
MMORPG
,
News
,
Trion Worlds
,
Trove
,
Voxel