The cute and voxel-y MMO Trove has plenty of charm, but now we can also confirm it has plenty of fans. According to a release from Trion Worlds, the total Trove player numbers across the entire globe now total 15 million players. That's a lot of Candy Barbarians.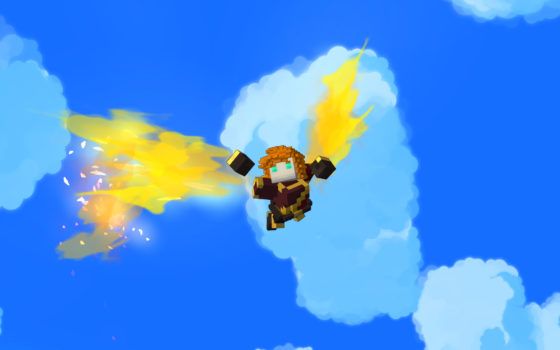 Trove marks an overall successful and profitable year for Trion Worlds as the boxy MMO has made inroads to China, is en route to PlayStation 4 players in Japan this Spring, and is already available in eight different languages with support for more due soon.
Included in the announcement were a number of interesting (and very numbers-heavy) pieces of trivia that we thought you'd be interested in knowing, especially if you're a fan of Trove:
Players have placed >6,584,382,807 Blocks (almost the amount of kilometers from the Earth to Pluto!)
Players have also destroyed 10,234,600,287 Blocks
237,203,112 Quests have been completed
4,520,061 Dragon Mounts have been unlocked (and we'd love to see them all in the air at once)
352,837,481 Clubs have been entered
119,881,221 Piñata Parties were thrown, though no numbers on how much candy was consumed; we'll guess "a lot"
161,977,123.98 lifetime hours have been accrued across all players, or to put it another way 18,490.54 lifetime years or 184.91 lifetime centuries.
Trove isn't going to stop there, apparently. The announcement also teased big things for 2018, including an update that will let players "channel their inner hero" and another set to "set to change the Trove universe in an enormous way that no one will expect". Foreshadowing!
Our Thoughts
A hearty congratulations to Trion Worlds and the folks that are behind Trove for the player milestone. Trove is definitely a charming and fun piece of the MMORPG universe and we're glad it's around. But you can't just close a press release on cliffhanger announcements like that, guys. Not fair.
Source: press release
Articles Related to Trove
F2P Kingdom: The Cute and Cubist Worlds of Trove
Trove: Adventures Brings Club Progression and New Content
Trove PlayStation 4 Review
Related:
MMORPG
,
News
,
Player Numbers
,
Trove