Trove will be releasing the Take Flight update sometime this spring. One of the major features of the update is the introduction of gliders but that's not all that is in store for the massive update. Take Flight will also feature a new class called The Shadow Hunter who is a rouge style class that relies on ranged attacks to defeat its enemies. At this time, there is no release date set for the update but Trion states it will be sometime this month.
For more information on Trove, please visit the official website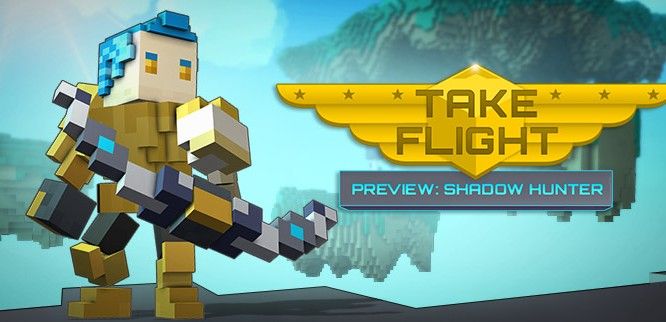 The Shadow Hunter is a fearsome sniper armed with a deadly bow, razor-sharp arrows, and a whispering crystal that can see through walls. Preview its abilities below and look for the class to emerge from the shadows in the upcoming Take Flight update!
Dark Whispers (Passive): A special crystal lets the Shadow Hunter track a target through any obstacle while peppering them with empowered shots.

Radiant Arrow: Fire a scintillating shot that pierces through walls – and other enemies!

Sun Snare: Set a trap that dazzles your foes with a luminous flare, knocking them senseless for a short time.

Arrow of the Goddess (Ultimate): Mark ALL nearby enemies with Dark Whispers and let fly with a Radiant Arrow touched by the Goddess herself.
Related:
Trion Worlds
,
Trove
,
Update