Trove has officially seen more than 1 million monthly active users enter the game in less than a month's time. Trion Worlds, the company behind games like ArcheAge, Rift, and other succesful games, announced this yesterday. Trove has seen great success since its launch in July, as it offers players a unique blend of action-adventure and builder gameplay, set in a universe of endless possibility.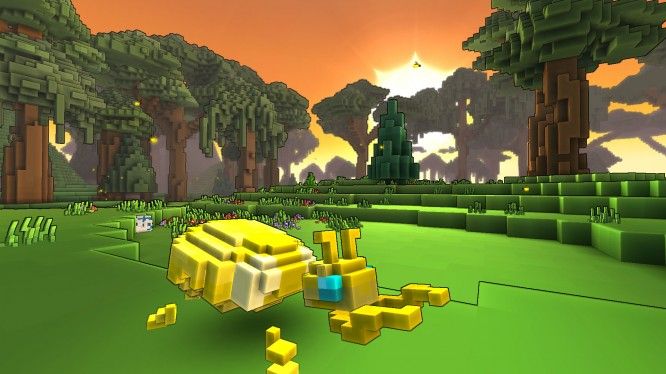 Trove invites players into a universe of endless adventures, where role-playing and crafting come together, opening the game to be shaped by the community. Offering gamers the power to explore, craft, and create their own adventures, Trove pushes the boundaries of community-created content. It features procedurally generated worlds that are completely buildable and destructable. The game rewards each player's creativity and individuality, and reactions from the community have shown that it is achieving those objectives.
Trove features 9 playable classes (including the Boomeranger, Pirate Captain and Candy Barbarian classes), challenging procedurally generated dungeons, landscapes and lairs; a limitless supply of loot and a very extensive crafting system. Creators can save designs for instant building and use the Cornerstones mechanic to preserve their creations.
You can start your Trove journey today and join the ever-growing community, shaping your own world in the process, by signing up here.
Source: Press Release
Related:
News
,
Trion Worlds
,
Trove
,
Voxel