Starting on Friday, December 11, at 12:01 am PT, all PlayStation 4 owners will have a chance to test out PlayStation Plus. This offer ends on Sunday, December 13, at 11:59 pm.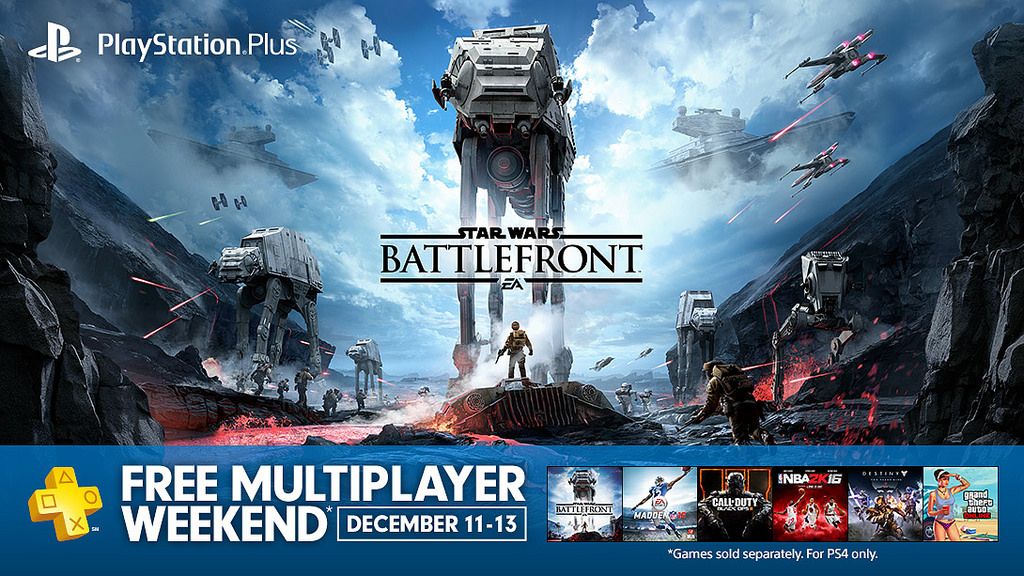 Currently, the only way to access multiplayer on the PlayStation 4 is with an active PlayStation Plus membership. While this is a major draw for the subscription, it also offers other perks such as free monthly games, discounts, cloud saves, and other benefits.
If you haven't had the time, or money, to subscribe to PlayStation Plus, this weekend offers a great opportunity to see if it's worth it. This weekend also marks the new Sparrow Racing League for Destiny and Battle of Jakku add-on for Star Wars: Battlefront.
Of course, to take full advantage of the multiplayer option in any game, players will have to already own a copy of the game. Currently, the PlayStation Plus membership includes access to Far Cry 3: Blood Dragon, Freedom Wars, Gauntlet: Slayer Edition, King's Quest, Rocketbirds, and SSX.
Our Thoughts:
This is great promotion for grabbing those players on the edge of making a subscription purchase. However, most PlayStation 4 owners have already made the decision by now regarding whether they need a PlayStation Plus subscription or not.
Source: Sony
Related:
Battlefront
,
Destiny
,
News
,
PlayStation Plus
,
Sony