With Hearthstone's next expansion set to introduce a whopping 132 new cards to the game upon its launch, players are eager to see what they can expect from The Grand Tournament. Today, two new cards have been revealed.
Savage Combatant – Rare, Druid Class Card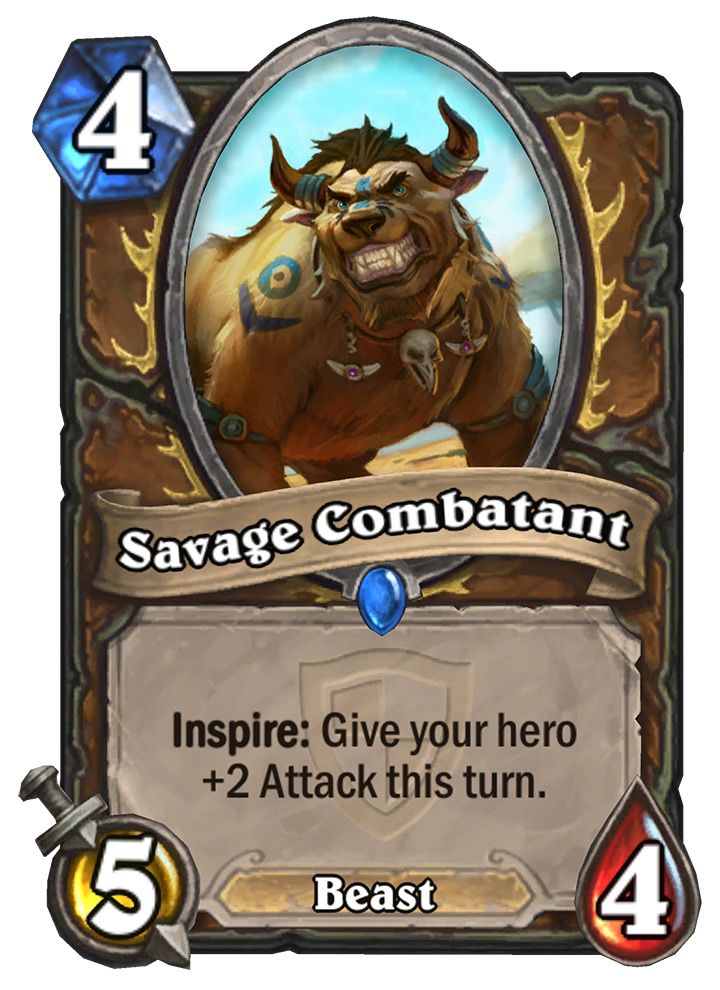 The Savage Combatant introduces another Beast Druid card into the mix, complimenting the four class specific cards already available with the Beast minion type – Druid of the Fang, Druid of the Flame, Druid of the Claw, and Malorne. While Druids are currently not rewarded for building their decks around Beast specific cards, the Savage Combatant is another step towards the viability of this deck build in Hearthstone.
The card features 5 attack to 4 health, and is one of the Inspire cards with the ability to give your hero +2 Attack when it's played.
Clockwork Knight – Common, Neutral Card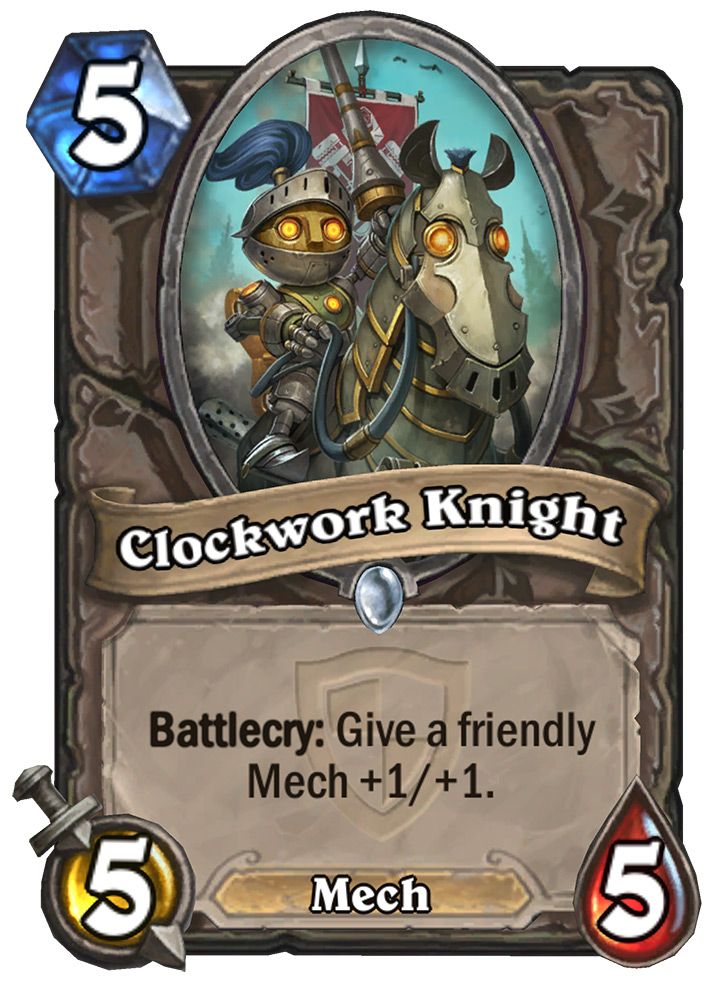 The Clockwork Knight is a Mech card with 5 attack and 5 health, as well as a Battlecry that grants a friendly Mech +1/+1. While this isn't an overwhelmingly awesome card, that's okay. It seems to be a pretty solid card which adds another option to Mech deck builds.
So these are just two more cards coming with Hearthstone: The Grand Tournament and while they aren't necessarily mind-blowing options, they do give players a few more options for solid deck builds on top of what we've already seen.
Source: IGN
Related:
Blizzard Entertainment
,
Card Game
,
CCG
,
Hearthstone
,
News