Things in Star Trek Online Season 13 are heating up, as one would likely guess from the season title of "Escalation". The latest update coming to the PC version of the MMO is seeing hostilities between the Lukari and Tzenkethi ramp up and a variety of new features.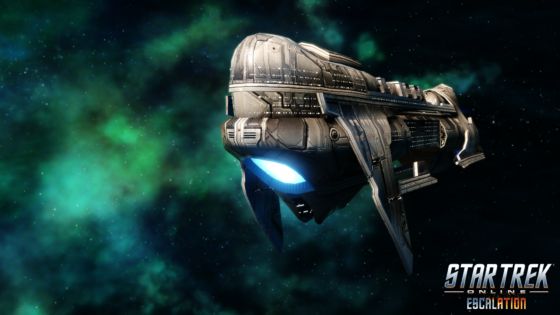 The episode for this update, "Mirrors and Smoke", will have players helping the Lukari defend themselves against the Tzenkethi as they arrive on their home planet.
In addition, there will be a new competitive PvE mode in the form of War Games, which sees two teams of five band together to complete objectives or solve puzzles in one of two scenarios. To aid in matchmaking, a new Player Potential System is also in place, ranking Captains based on values such as equipment, specializations, and participation in competitive matches.
Escalation will also bring a new reputation associated with the War Games mode, and a rebalance pass designed to offer flexibility in ground and space combat. "No matter what choice captains make when outfitting their skills or ship, it isn't a wrong one," states the announcement.
More details about Season 13 can be found on the Star Trek Online website, and a trailer for the new release can be seen below.
Our Thoughts
The War Games mode is definitely one of the more intriguing parts of this update. We're curious how the new matchmaking system will work out, and even more curious about how players will take to the balance pass made across the whole of STO's combat. Overall, Episode 13 is definitely looking like one very interesting update.
Source: press release
Articles Related to Star Trek Online
Star Trek Online Tal Shiar Battlecruiser Xbox One Giveaway
Space Combat Changes Coming to Star Trek Online
Star Trek Online's Reckoning Update Arrives to Consoles
Related:
MMORPG
,
News
,
Season 13
,
Star Trek Online
,
Update