If you're a fan of the completely unhinged Raving Rabbids, you might be in for a treat! Ubisoft just launched the Rabbids Heroes mobile card game in Canada, and it is available for both iOS and Android.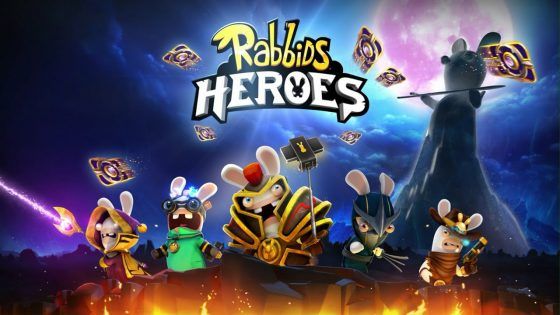 The Rabbids Heroes will be dueling in one-on-one matches on the Moonolith, in an attempt to climb atop it, go back to the Moon and acquire legendary fame.
Duels are fast-paced and unpredictable, and players will be able to choose from a variety of play styles as well as crazy weapons, items and stances to equip their Rabbid hero with. Available heroes include Knight, Wizard, Ninja, Hunter and Scientist.
Since this is a card game, decks and combos will obviously play an important part in players' success. There are 200 cards to earn, craft and collect, and they play a part in customizing the Rabbid hero's equipment.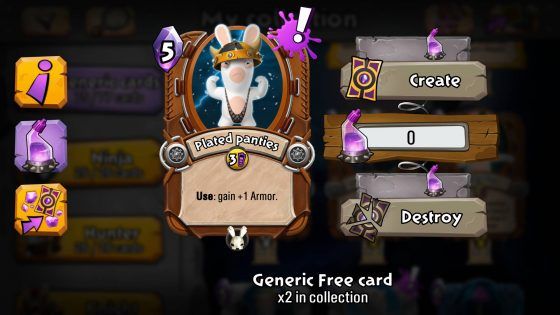 Solo play is also available in order to practice and hone your skills for the real PvP matches. Following the tradition of a good mobile game, your progress will be available anywhere you log in even if it's a different mobile device.
There are no plans announced yet for a worldwide release, however this was just the soft launch so we expect to hear more about Rabbids Heroes quite soon. In the meantime you can check out the game's Facebook page or watch the trailer below:
Related items
Chronicle: Runescape Legends Steam Release Happening Today
Chronicle: RuneScape Legends Beta Preview
HEX: Shards of Fate Live on Steam
Related:
Card Game
,
News
,
Rabbids Heroes
,
TCG
,
Ubisoft