This weekend saw players confront each other in a deadly conflict between three epic factions as For Honor kicked off its four-day closed testing period for its Duel, Brawl and Dominion multiplayer modes. After the event wrapped up, Ubisoft  released some figures related to the test weekend to remind us just how popular the game already is, but we can't blame them – For Honor closed alpha stats are too great not to brag.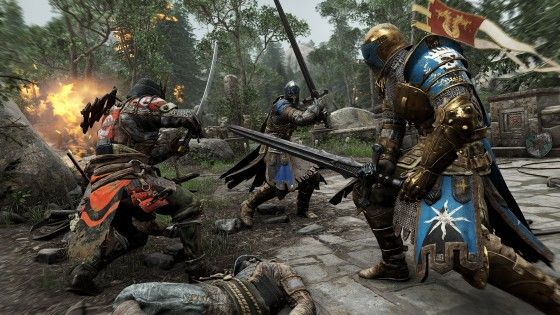 According to Ubisoft, this was the largest closed alpha in the studio's history, as about 18 hundred thousand players participated, giving way to the impressive amount of almost 5.8 million executions and 89.6 million warriors defeated.
Testers spent an average playtime of 4 hours and 38 minutes in game. This average playtime increased on a daily basis, as almost half of all active players participated throughout the entire period of four days of testing.
Interest in the closed alpha was also expressed by stream audiences, which made that during the weekend For Honor became the second most watched title on Twitch, and it remained in the Top 10 streamed games during the test period.
Players seem very interested to sample more of For Honor indeed, since Ubisoft also stated that registrations for the game's upcoming beta surpass by 40% the demand for any previous Ubisoft game made available for testing in the comparable pre-launch period.
Our Thoughts:
For Honor seems to be shaping up to become a player favorite, regardless of the amount of hype built up around the game by streams and first impressions. Here's hoping that there might be an open beta for all of us to be able to dive in and satisfy our curiosity before next year's launch!
Your Thoughts:
What do you think about For Honor's reported closed alpha success? Have you signed up for beta testing yet? Let us know in the comments below!
Source: VG247
Related:
Alpha
,
For Honor
,
News
,
Single Player
,
Ubisoft