February 25, 2016 – OGPlanet has announced Ancient Glory, an Uncharted Waters Online expansion. The Ancient Glory expansion adds the Neo-Babylonian Empire to Uncharted Waters Online, introducing players to famous places across the Empire, from the breathtaking Hanging Garden to the fertile Mesopotamia River Basin.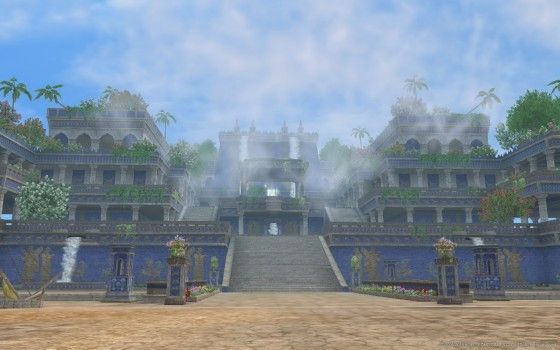 Uncharted Waters Online is a blend of historical MMO and naval strategy game set in the "Age of Sail", the period from roughly the 16th to the 19th centuries when sailing warships ruled the waves. Players explore and fight in these warships, and the Ancient Glory expansion adds a couple of very famous new ones for players to use; the HMS Victory, a world famous Ship-of-the-Line and Horatio Nelson's flagship at the Battle of Trafalgar, and the Ghanjah Dhow, a type of traditional seagoing transport of the Indian Ocean. The expansion also allows players to uncover ancient relics and visit many famous locations from across the once-powerful Babylonian Empire, such as the Tower of Babel, the Hanging Garden, and the Fertile Crescent. Players who wish to know more about Uncharted Waters Online can read more on the game's official website.
Our Thoughts:
What a neat introduction to a rather fun game! Babylon is one of those places we've all heard of, but which most of us (including historians) know comparatively little about. To be able to visit these places, even in a video game form, is pretty cool; to be able to set sail to visit these places at the helm of HMS Victory herself is just awesome.
Source: Press Release
Related:
Expansion
,
Historical
,
News
,
OGPlanet
,
Uncharted Waters Online