Some fans of traditional sports like to play in fantasy leagues where they draft players across their chosen sport's league to build a team, earn points and maybe win some prizes or at least some bragging rights. A new unofficial Overwatch League fantasy draft being offered by Winston's Lab is letting the diehard esports fan have that same game to play for the upcoming esports tournament.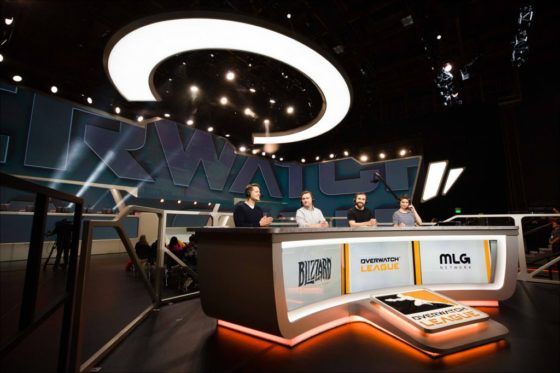 The draft will let participants put together a 10-player team then pit their selections against others as the Overwatch League season presses on. Teams must consist of at least two tanks, two supports and two offense players, and no more than four members of a single OWL squad can make up your fantasy team.
Out of the 10 players, six must be selected to be active including 1 support, tank and offense choice. The selected six earn points during their live OWL performances and the team with the highest points will win.
What's to play for? Fan-created leagues are merely for fun with no odds or money on the line. As for weekly leagues, the first place winner gets an official Overwatch League team jersey of their choice.
The Overwatch League will kick off its first season on Wednesday, January 10th with the San Fancisco Shock taking on the Los Angeles Valiant at 7pm ET. More information about the Winston's Lab fantasy draft can be found in this FAQ.
Our Thoughts
Hey, a free team jersey is not a bad prize to pay for! Speaking personally, I have a friend who runs at least three fantasy leagues for the NFL so there's sure to be a demand for fantasy leagues in major esports events like the OWL. In fact, looking at the list of fan-made leagues, it appears that demand is pretty high.
Source: Winston's Lab via Dot Esports
Articles Related to Overwatch
Overwatch League Skins Set to Go On Sale
Overwatch Season 8 Gets New Adjustments
Play of the Fortnight: What Could Be Coming in Overwatch 2018
Related:
eSports
,
FPS
,
News
,
Overwatch
,
Overwatch League