Super Evil Megacorp, the developers of Vainglory, have partnered with ESL to hold the company's first-ever official Vainglory Cup Series, which begins today. The partnership marks not only Super Evil's first foray into eSports; the Vainglory Cup also marks the first purely mobile MOBA tournament in ESL history.
About Vainglory Cup
The Vainglory Cup is being broadcast on Twitch right now, with the top two teams competing in the finals on June 14th for a cash prize and NVIDIA SHIELD tablets.
"Vainglory will be the first purely mobile MOBA tournament in ESL history, and we can't wait to see the matches starting next week, streamed live from our studio in Frankfurt," says Jens Hilgers, Founder and Chairman of ESL. "We are strong believers in the future eSports on touch devices, and we have chosen Vainglory as the first mobile MOBA as it delivers AAA quality, greatly balanced competitive gameplay, best in class touch controls, and last but not least, is developed by a rockstar team with eSports in their DNA."
"We're at the very beginning of eSports on touch screens and we're excited to begin what will be a long journey. As the world's largest eSports company, ESL is a natural partner for us." said Kristian Segerstrale, COO and Executive Director at Super Evil Megacorp. "Our community has been asking for more support for competitive play from us and we're excited that some of our biggest German streamers will be involved together with ESL in delivering our first official eSports event."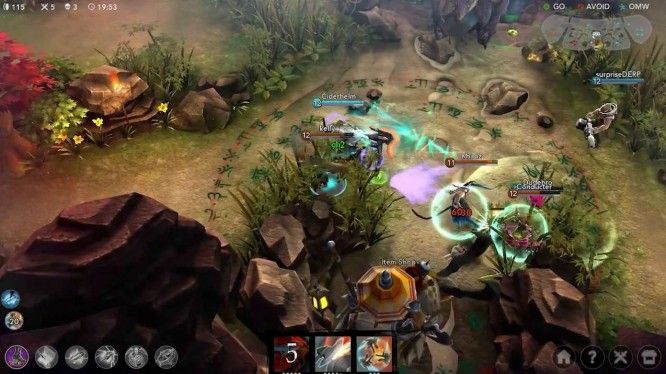 Vainglory Cup Details
The tournament will be hosted by professional ESL caster Jason Kaplan and Vainglory players DonJon and Blueberryz, the casters of the community-created VaingloryLeague.com site and stream. All matches are being broadcasted live on Twitch on twitch.tv/vainglory and interested parties can learn more through the Vainglory ESL Play website and the @ESLVainglory and @vainglorygame Twitter accounts.
For more details, visit: http://play.eslgaming.com/vainglory/europe
For more on Vainglory, ESL, and the Vainglory Cup, stay tuned to MMOGames.
Related:
Championship
,
ESL
,
eSports
,
Event (Real Life)
,
MOBA
,
News
,
Vainglory
,
World Championship