We've had a couple of closed alpha tests, but now it's time to perhaps take the training wheels off (and likely try to make extra money in the process). Valnir Rok Steam Early Access has been confirmed and a date set for the Viking-themed survival sandbox MMO's arrival.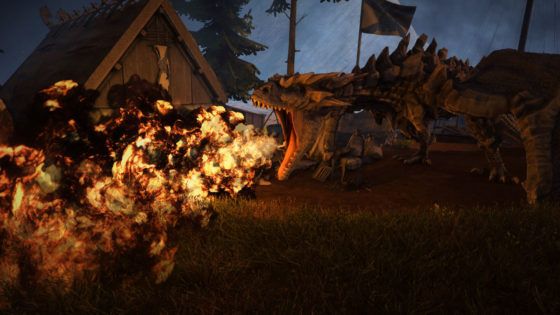 Players will get their opportunity to survive on the island of Valnir on Tuesday, September 26th. The sandbox MMO has all the trappings subgenre fans expect, including building villages and forming clans, along with the ability to battle with rival clans, place bounties, take on dangerous beasties, and discover ruin artifacts.
The announcement for the launch of early access did not include any pricing details, but interested players can keep an eye on the game's Steam page or follow up with the game on its official website if they wish.
Our Thoughts
There still is not a lot of information here that really sees Valnir Rok rise above other survival sandbox MMOs, but we're still going to wait and see how early access goes. Are you at all intrigued by what Valnir Rok is offering, or are there other similar MMOs that have your attention already?
Source: press release
Articles Related to Valnir Rok
Viking-Themed Online Survival Sandbox Valnir Rok Announced
Conan Exiles Launches The Frozne North for PC and Xbox One
The MMO Alpha and Beta List: September 8, 2017
Related:
News
,
Sandbox MMO
,
Steam Early Access
,
Survival Sandbox
,
Valnir Rok