What's a fantasy sandbox world without a bit of dungeon delving? The new Valnir Rok dungeon update answers that question with an emphatc "Nothing, and we'll not be nothing, no sir/miss". Yes, the latest update to the Viking fantasy survivalbox has opened up the darker, more underground places of its world today.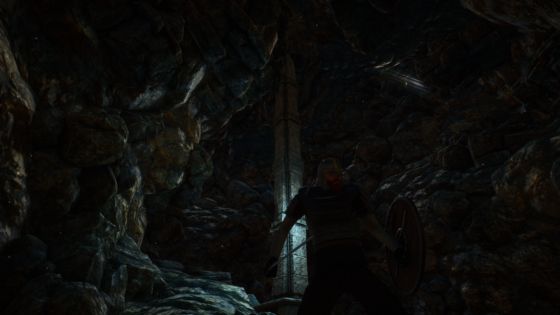 Valnir Rok's latest content injection opens up two new underground dungeons for players to plumb. Doing so will not only yield menacing Undead Draugr enemies, but will also offer up mineable silver and gold, which can be used to enhance weapons and gear. The new resources will also be used in forthcoming items planned for future updates.
Dungeons aren't the only part of the latest update: housing improvements, combat improvements, and spawn protection are also included in the update. Valnir Rok's dungeon patch is a free update and players of the MMO can enter the dungeon depths as of today.
Our Thoughts
We expect that these locations will become pretty popular with Valnir Rok's players, especially since they yield such valuable and unique resources. Of course, this also opens up the potential for people to simply camp a dungeon's entrance and pounce on those who have mined the area, so perhaps bring friends if you're heading down.
Source: press release
Articles Related to Valnir Rok
Valnir Rok Arrives to Steam Early Access
Valnir Rok Game Page
The MMO Alpha and Beta List: September 22, 2017
Related:
MMO
,
News
,
Survival Sandbox
,
Update
,
Valnir Rok