It seems like a long back-and-forth battle between Valve/Blizzard and Longtu Games might finally be at an end.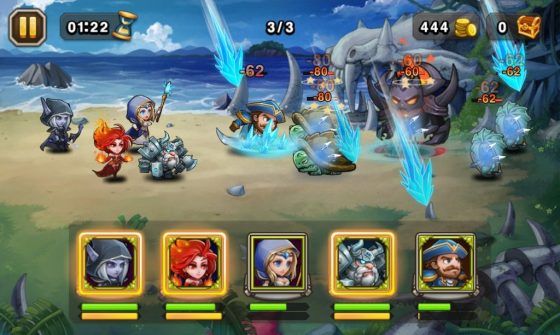 Last year, Blizzard Entertainment and Valve filed a lawsuit for copyright infringement against Chinese studio Lilith Games and its publisher Longtu Games. Lilith Games was accused of stealing characters from Dota 2 and the Warcraft universe and using them in its mobile games, specifically Legend of DOTA. Ironically, Lilith was also suing other game studios for cloning its popular game Soul Clash.
Unfortunately for Blizzard and Valve, the lawsuit was dismissed at the beginning of 2016, but the companies intended to pursue the issue. According to a statement released by Longtu Games, the companies have at least reached an agreement on the title of the game and Legend of DOTA will be changed to "Legend of Little Ice Ice."
There's no mention of changing the in-game characters or providing either company with monetary compensation, however, Longtu claims it has also reached a licensing agreement for characters from Assassin's Creed and Ultraman.
Our Thoughts:
Copyright laws are put in place to protect the designs of individuals and companies, but it becomes more difficult to uphold them with international incidents. It's very obvious that Lilith Games is using Blizzard/Valve art and assets in its games, but in the end it might be easier to compromise rather than try to shut the studio down.
Source: MMOCulture
Related:
Blizzard Entertainment
,
Dota 2
,
Legend of DOTA
,
Mobile
,
News
,
Valve
,
Warcraft