Vermintide 2 – Winds of Magic is the latest update to the award-winning, multimillion-selling game Warhammer Vermintide 2 and it is out now.
Winds of Magic is the first expansion to Vermintide 2 to bring in a new enemy faction, Beastmen. Along with Beastmen, you'll find a raised level cap, new weapons for all heroes, leaderboards, a new level, and a new game mode.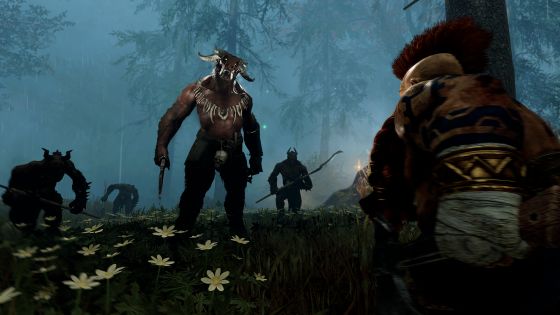 "Warning heroes – the Beastmen have arrived, and they bring malice with them. Pick up the new weapons, and help me put a stop to this invasion of ruthless enemies." says Bardin Goreksson, self-proclaimed leader of the Ubersreik Five group of heroes.
You can find Winds of Magic on Steam right now. But, if you're on the fence about the expansion check out the badass trailer below.

This is of course not the Versus that was revealed at E3 this year. It is still early days for that and beta signups are still open. Versus is being developed by a separate team within Fat Shark so that it doesn't slow down the development of the game in any way. When we hear more about that we'll be sure to run through the streets screaming in glee.
For now, though we get to enjoy Winds of Magic. Fatshark CEO Martin Wahlund had this message for fans and beta testers. "Release day is the most exciting day in game development, and here we are today. Warhammer: Vermintide 2 – Winds of Magic is available now, ready for heroes to excel. Winds of Magic would not have been possible without the feedback from our beta tests, and we want to thank all beta players who helped us deliver the best version of Winds of Magic."
Source: Press Release
Related:
Expansion
,
Fatshark
,
Launch
,
News
,
Vermintide 2
,
Warhammer: Vermintide 2