Dwarves are a small race, but that doesn't mean they are not deadly! Fatshark released the fourth of five Action Reels for its playable heroes in Warhammer: End Times – Vermintide today, and this time the spotlight was on Bardin Goreksson.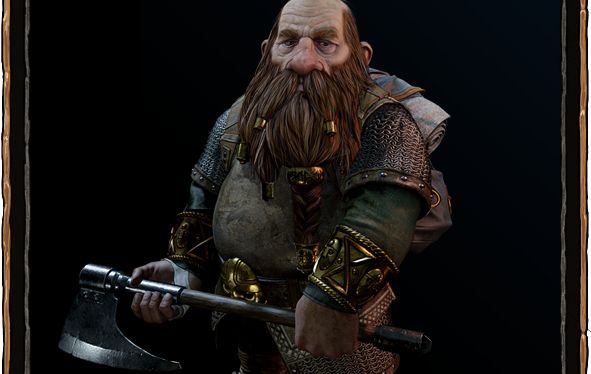 The Dwarf Ranger hails from the Grey Mountains, and is considered gregarious, prideful and not afraid to offend; much like the rest of his people. Bardin is not the vindictive type or cruel in nature by any means, but he has a habit of belittling his comrades through sheer ignorance and his robust attitude. He is not the best at staying hidden either, as he oftentimes the loudest in the group, even when a silence approach would have been preferable. Take a look at Bardin in action in the video below.
If negotiations go sour, the Dwarf Ranger is the first with his axe out and swinging. Though that might not be appreciated by many in a friendly setting, it is extremely useful in the city of Ubersreik, as it's under siege by hordes of relentless, power hungry Skaven. Bardin Goreksson has a unique set of abilities that will come in handy when keeping the Skaven at bay once Vermintide goes live, let's just hope he can get along with the group. To learn more about the Dwarf Ranger, go ahead and visit the heroes section on the official Vermintide website.
Source: Press Release
Related:
FatShark Studios
,
News
,
Shooter
,
Vermintide