Fatshark just announced the easiest DLC title around for Warhammer: End Times – Vermintide. Titled Schluesselschloss, we're not even joking, it introduces a brand new location for the soon to be released game mode Last Stand, and it will release at the end of February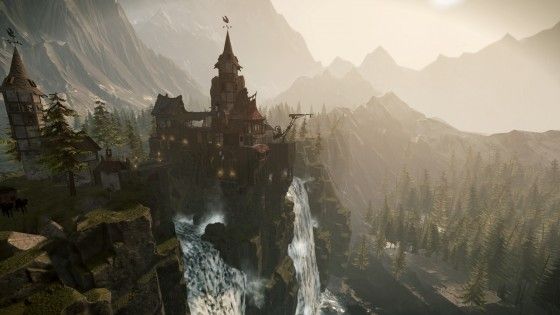 Fatshark CEO, Martin Wahlund, had the following to say about the DLC: "The Heroes will face unlimited numbers of Skaven with only one objective in mind – and it's not to buy the players dinner. Last Stand is a new game mode that brings all the rats to the yard in one free level. Hordes of Skaven will try to eliminate the heroes one after the other. How many rounds can you handle?"
The Last Stand DLC itself will include one free level set in Ubersreik. If you want to venture outside of Ubersreik, however, you'll have to pick up the Schluesselschloss DLC and take the fight to the woods. Any player that buys Schluesselschloss will be able to invite other players that don't own the DLC to join them in their fight against the Skaven hordes, so if your friends also play Vermintide you can perhaps make a deal with them.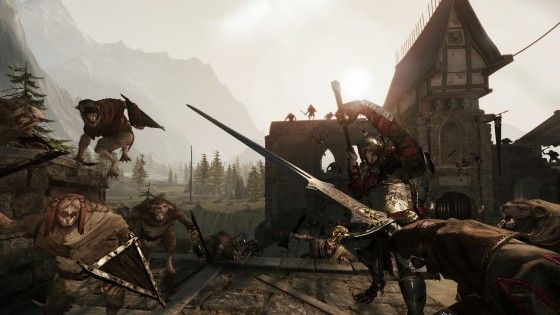 Of course, Schluesselschloss isn't exactly a great name for a DLC as it's quite hard to remember and even harder to write, God help us. This is why Fatshark is asking for help in giving Schluesselschloss a better name. You can submit your suggestions via www.vermintide.com/namenick. The 100 best suggestions will receive the map for free.
Our Thoughts
Please participate in the contest of renaming Schluesselschloss, because if I need to write Schluesselschloss one more time, I think I'm going to go just a tiny bit crazy. Other than that, we can't wait to see what this new game mode for Vermintide will bring to the game!
Source: Press Release
Related:
DLC
,
Fatshark
,
News
,
Shooter
,
Update
,
Vermintide