Warhammer: End Times – Vermintide is getting another heaping helping of Skaven-slaying fun with the release of the Stormdorf DLC. The new content pack adds new levels, a new weapon, and new achievements to earn, along with the aforementioned reason to cut up a bunch of snarling rat-people.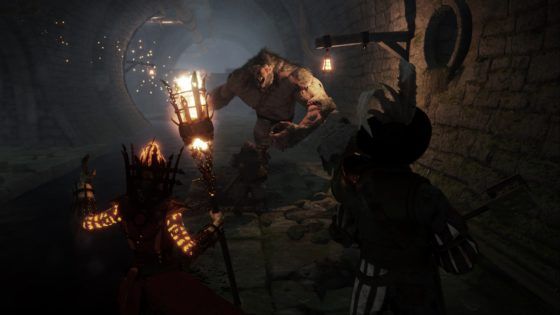 "Something is not right in the town of Stromdorf, the new DLC for Vermintide. A courier carrying important news has disappeared, and the Skaven seem once again to be plotting something sinister"
Stormdorf adds two new levels to the Vermintide game; The Courier, where players must locate a missing person before it's too late, and Reaching Out, which brings players into the titular town of Stormdorf to face the Skaven head-on.
In addition to the new levels, Markus Kruber players will get a new two-handed Executioner's Sword to swing around, and everyone else will have several new achievements to earn. More details about Stormdorf can be found on the Steam page, and a trailer for the content can be found below.
Our Thoughts
Really, though, do we need any reason to take on ravenous waves of aggressive rats? If you're the sort who likes to take the "kill 10 rats" quest to the next conceivable level, then you're going to have a good time with this new Stormdorf DLC. Especially with that two-handed sword. Woosh.
Source: press release
Articles Related to Warhammer: End Times – Vermintide
Warhammer: End Times – Vermintide VR Support Announced
Warhammer: End Times – Vermintide Console Release Date Announced
Warhammer: End Times – Vermintide Review
Related:
DLC
,
multiplayer co-op
,
News
,
Online Shooter
,
Stormdorf
,
Vermintide