A new post apocalyptic action MMO named Vigor Roads has been Greenlit on Steam. Vigor Roads is being developed by Neuronhaze, and features action not unlike that found in the world of Mad Max, with gunfights, PvP battles with vehicles, and a post apocalyptic, survival-oriented setting.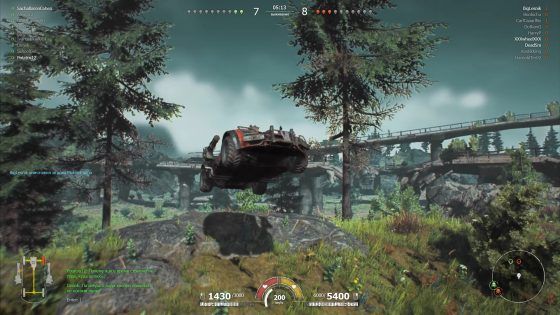 Vigor Roads is, first and foremost, a PvP game about combat in Mad Max-style cars, and will offer several different modes of play, from simple racing to fast paced team battles. Vigor Roads received a greenlight from the Steam community after 12 days, with 9,793 people visiting the game's project page. Of those visitors, 6813 people, roughly 78%, voted "Yes". Development on the game is already well underway, with the game's Early Access release planned for 2017. In addition, a Kickstarter campaign has also been launched for the game, and has raised nearly 1/3 of the goal of $25,000 with 17 days left in the campaign.
Anyone who would like to know more can visit the official Vigor Roads website and/or the game's Kickstarter page.
Our Thoughts:
The idea of a PvP focused game centered on Mad Max style cars and setting is pretty awesome, and it's a largely unexplored area of gaming. In a market that is quite literally saturated with survival MMOs, anything that sets your game ahead of the pack is great.
Source: Press Release
Recent Articles Related to Similar Games
Crossout Details Vehicle Specifications
Vehicle Combat MMO Crossout Details its Post-Apocalyptic Backstory
Crossout is the Brutal Post-Apocalyptic Vehicle Combat MMO from Gaijin Entertainment
Related:
Kickstarter
,
News
,
PvP
,
Steam
,
Steam Greenlight