A little under a month ago, the Star Trek Online developers asked its community to assist with the construction of a brand-new starship via the Design Your Ship contest. Players have been voting for their favorite designs on Twitter, Facebook and the Star Trek Online forums and the top contenders have competed against each other in a single-elimination voting tournament. But the Design Your Ship contest is almost over, and it's time for the final voting to start!
The final round voting kicked off yesterday and will end on Thursday, October 24 at midnight PST. Thousands upon thousands of votes came pouring in over the last month, and now only two ship designs remain: Alpha and Omega.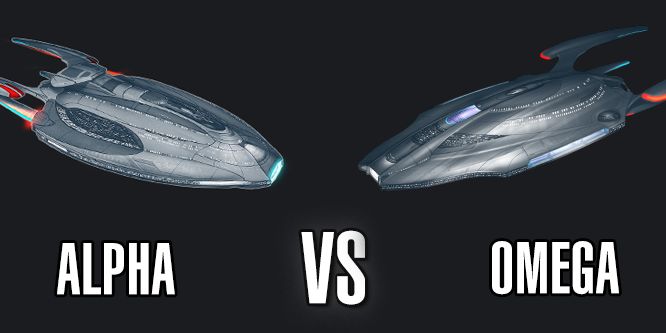 It's now up to the community of Star Trek Online to choose their favorite out of the two ships. Do you prefer the rounder design of ship Alpha, or do you prefer the more futuristic looking Omega design?
If you prefer the Alpha design, all you have to do to make your vote count is:
1. Tweet Star Trek Online with #TeamAlpha
2. Post #TeamAlpha on Facebook
3. Submit your answer in the poll on the STO forums
Of course, if you prefer Omega, all you have to do is follow one of the steps above, but change #TeamAlpha to #TeamOmega. Which design is your favorite? Let us know in the comments below!
Source: Press Release
Related:
Contest
,
Cryptic Studios
,
MMORPG
,
News
,
Perfect World Entertainment
,
Star Trek Online