Something about superweapons and Star Wars just seems to draw each other. I'm pretty sure that a Star Wars story where the discovery of a giant world-destroying laser weapon was met with indifference would be a sign of the apocalypse. Luckily, Star Wars The Old Republic players won't have to worry about that as The War for Iokath is arriving, with all of the superweapon snatching potential you could ask for.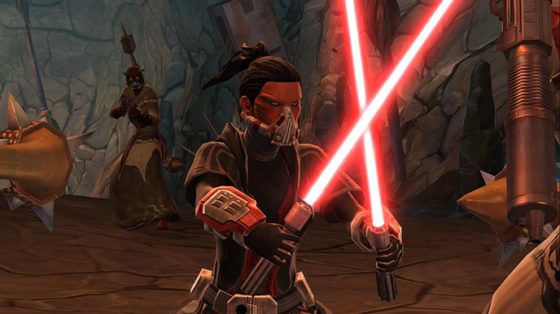 The newest update to SWTOR features a race to capture a giant weapon on the planet Iokath, where the decision to join the Empire or the Republic is hinted to carry major consequences. The new storyline features the return of companions Malavai Quinn and Elara Dorne, and once the primary mission is complete a new dailies area will be available to players.
Huge weapons aren't the only things in the newest update. The new Gods from the Machine Operation is also arriving, along with a revamped Galaxy Map, Master mode Uprisings, improved rewards for higher level Command Crates, and updated class story introductions.
There's also the expected adjustments to other systems currently in place. All of the changes can be read in the patch notes on the official site and check out the new launch trailer below.
Our Thoughts
Another day, another megaweapon to fight over. All kidding aside, we're definitely looking forward to the next storyline in the saga of the Alliance Commander and are curious whether the adjustments to Command Crates are substantial enough for players trying to climb that ladder. If you've got impressions, be sure to let us know!
Source: official site
Articles Related to Star Wars The Old Republic
New Star Wars The Old Republic Producer Announced
Star Wars The Old Republic 5.2 Bringing Group Content
Versus: The Secret World vs. Star Wars The Old Republic
Related:
MMORPG
,
News
,
Star Wars The Old Republic
,
Update