Update
Variety is now reporting that Warcraft brought in $31.6 million in 20 countries over the weekend, this up significantly since the early estimates Monday morning. It still has a long way to go to reach the $160 million budget, but with the majority of the world still to go it is still very much possible.
We sent one of our long time World of Warcraft fans to a midnight showing in UK, find out her thoughts on the movie in a spoiler-free review.
After the initial wave of negative reviews clashing with positive fan reception on early viewings, numbers have started coming in for the Warcraft movie opening weekend and it seems the audience was not really discouraged by early reviews.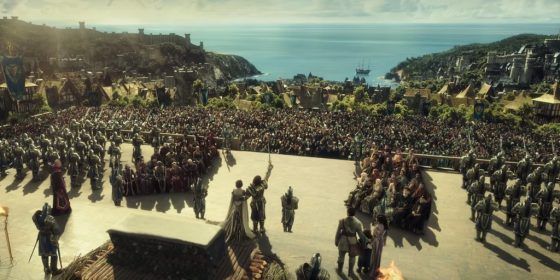 Numbers look solid by themselves, with total earnings of $16.3 miillion so far in the international box office as of Friday and $30 million more expected by today. The Warcraft movie is also topping the charts in 19 out of the 20 markets it launched in so far, such as Russia, France, Austria, Denmark, Egypt, Latvia, Hungary, Indonesia and Lebanon.
However, the budget for the movie was $160 million, so there's still quite a way to go. According to Variety, the Warcraft movie is projected to make about $25 million, though this is still subject to change with the upcoming U.S. and China releases. Over the next two months, the Warcraft movie will be reaching more and more audiences across the world as it still has 45 more markets to hit.
Our Thoughts:
The ratio so far doesn't bode well for follow-ups, as the success of the Warcraft movie will most likely have an impact on director Duncan Jones' plans to continue and create a Warcraft trilogy. It remains to be seen what happens on the markets where Warcraft has not yet been officially launched, and if this will be enough to warrant a green light on plans for a sequel to the movie. However, it is very encouraging to see the movie get a positive reception so far and this is just the beginning.
Related Articles
World of Warcraft Update Attempts to Revamp New Player Experience
The First Warcraft Movie Reviews And Rewards Are Here
WoW Wednesday: World of Warcraft History Lessons
World of Warcraft: Traveling to 2004 in 2016
Five Features We REALLY Want In A Warcraft Expansion
World of Warcraft Addon Deadly Boss Mods Launches Patreon
Related:
Blizzard Entertainment
,
News
,
Warcraft Movie
,
World of Warcraft