The Dragons of Nightmare. Azuregos. Lord Kazzak. If any of those names send you whirling backwards into a nostalgia time warp (and you're not too busy angrily roaring in the Classic Discussion forums), then you'll be glad to see these faces again during the World of Warcraft 13th anniversary event.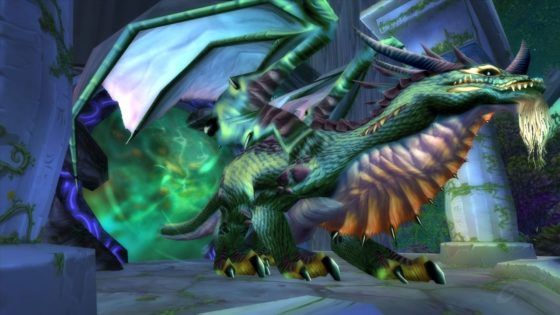 From now until November 30th, all three of the named bosses above are making a comeback and will be stuffed full of item level 900 loot. A daily quest called "The Originals" will set players on the path to attacking the ankles or heads of all three targets for 50 Timewarped Badges and a chance at a variety of items. The loot in question starts at iL 900 and can be Titanforged to iL 915.
In addition to whomping on these returning foes, players can also get an anniversary package in their mailbox as well as take part in the returning "A Time to Reflect" trivia quest for more Timewarped Badges. The Badges can be used to purchase a large assortment of items, including mounts, toys, and pets like the infinitely superior Corgi Pup.
If you're looking to find out what spills out of which boss monster, you can check out the list here, as well as look at what treats Timewarped Badges can purchase here.
Our Thoughts
Corgi Pup! Oh, and we're sure that some people will be happy to beat down some of those returning boss monsters. But we're a bit too distracted by the Corgi Pup.
Sources: Wowhead 1, 2, official site
Articles Related to World of Warcraft
World of Warcraft Makes Adjustments to World PvP Damage
WoW Wednesday: Classic Servers
World of Warcraft's Newest Expansion: Battle for Azeroth
Related:
Anniversary
,
Event (In Game)
,
MMORPG
,
News
,
World of Warcraft