Last night, Legendary Pictures teased the upcoming Warcraft movie with a mobile VR app. Warcraft: Skies of Azeroth allows viewers to see live-action Stormwind for the very first time.
Warcraft: Skies of Azeroth
Warcraft has been one of Hollywood's biggest secrets. Although Warcraft fans have collectively spent millions of hours walking the halls of Stormwind, no one has seen Legendary's vision of it first-hand. Until now.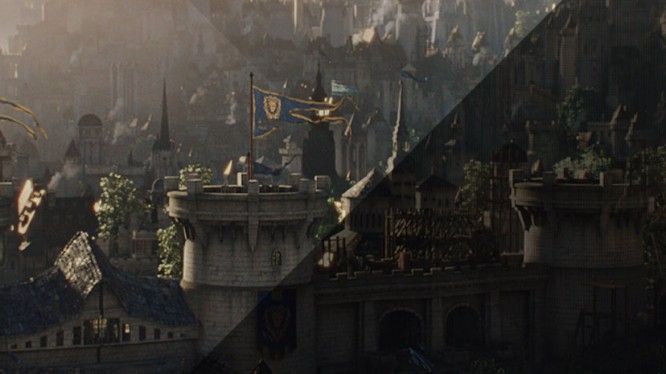 The video shows a 2D rendering of Legendary's 3D Warcraft VR experience. In Warcraft: Skies of Azeroth, viewers ride griffins over Stormwind. Everything from the games is present; everything is to scale. In a short exchange with Wired, director Duncan Jones discussed the VR experience. He said:
"The city is laid out the same way it is in the movie. We spend a little bit of time in the movie in Stormwind and in the VR experience you'll actually get a chance to get a good look at everything."
Legendary released two other VR previews last night alongside Warcraft: Beware Crimson Peak, a horror experience based on Guillermo del Toro's upcoming Crimson Peak, and Pacific Rim: Jaegar Pilot, which puts viewers in the driver's seat of a giant monster-killing robot. All three experiences are available via Legendary's free app for iOS and Android. Legendary is also handing out 50,000 Google Cardboard VR headsets to view the teasers.
Update: 7/14/2015
And now you can watch the trailer from within your browser! Best viewed in Chrome.
Source: Wired
Related:
Comic Con
,
MMO
,
MMORPG
,
Movie
,
News
,
Warcraft
,
Warcraft Movie
,
World of Warcraft