The time has come to live out your best big-ass sword swinging fantasies. Blade & Soul has kicked out the Warden's Fury patch today, bringing the titular new class, new story and some fresh dungeons to delve into.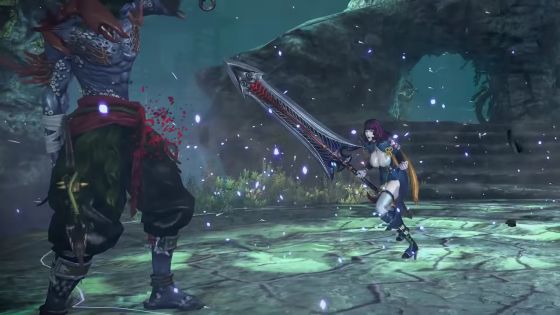 In addition to the new Warden class, which is able to either dish out massive hurting or defend allies depending on which skill tree you follow, the Warden's Fury patch also introduces Act 9 of the game's narrative. In this new chapter, players will be reunited with a familiar face and uncover a mystery that could mean war for the realm.
The update also has the new six-player Heroic dungeon The Shadowmoor, a legendary pirate ship that has suddenly arisen from the depths, crewed by ghouls and their undead pirate captain. There's also a large swath of updates to existing content, such as adjusted enrage timers for several dungeon and raid bosses, reduced upgrade costs for weapons, and a rather long list of class changes.
You can get all of the pertinent details in the patch notes and check out the update's more flashy details in the video embed.
Our Thoughts
Maybe it's our inner altoholic talking, but we are definitely intrigued by the Warden. Personally speaking, any class that (presumably) lets you tank things by crashing a huge sword into them has my interest. We hope players of BnS enjoy the new update!
Source: press release
Related:
Blade & Soul
,
BnS
,
MMO
,
MMORPG
,
News
,
Update